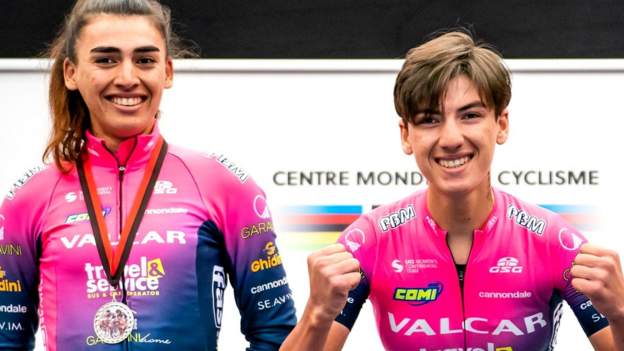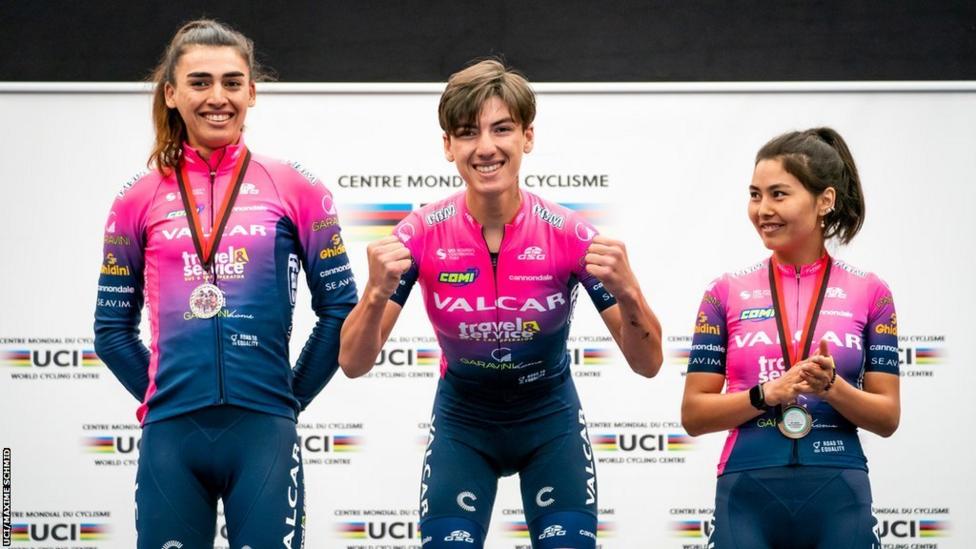 It's a scorching hot June afternoon in the middle of an Italian heat wave. It has not rained for a month. But the gray clouds are slowly rolling in and the humidity is rising fast. A storm is brewing. Which happens here only once in summer.
Two sisters are in the foothills of the Dolomites, about to start a 10 km climb, going to the top of a small mountain. He is accompanied by three of his teammates and best friends.
It is a beautiful route. There are few cars on the road and spectacular views of a Veneto village await them as a reward.
They press. There are 17 winding turns numbered on each turn. They are elite cyclists – some of the best cyclists in their country. But they're not used to riding around bends, and they're certainly not used to driving in the rain, cycling in the rain.
It is a far cry from the dusty landscape of northern Afghanistan they come from, where the rough roads are often not even suitable for walking.
At the top, they pause to admire the view of their new home. Thick drops of rain are falling down from his helmet. It's time to go. They smile at each other as they get off: "See you at home!"

Even before the return of the Taliban, cycling was never easy for the sisters.
Fariba and Yulduz Hashimi were born in one of Afghanistan's most remote, conservative provinces, where it was practically unheard of to see women riding bicycles.
In 2017 a local bicycle race was held in his native Faryab province in the north. The sisters, then 14 and 17, decided they wanted to take part.
But there was one small problem. He did not know how to ride a bike.
He borrowed one from a neighbor to practice one afternoon. After a few hours, he finally got the hang of it.
He had to take part in the race secretly as he did not tell his family about it. He covered himself with big baggy clothes, big headscarves and sunglasses so that people would not recognize him. He even changed his name.
They finished first and second. Fariba, now 19, tells BBC Sport: "It was amazing. I felt like a bird that can fly."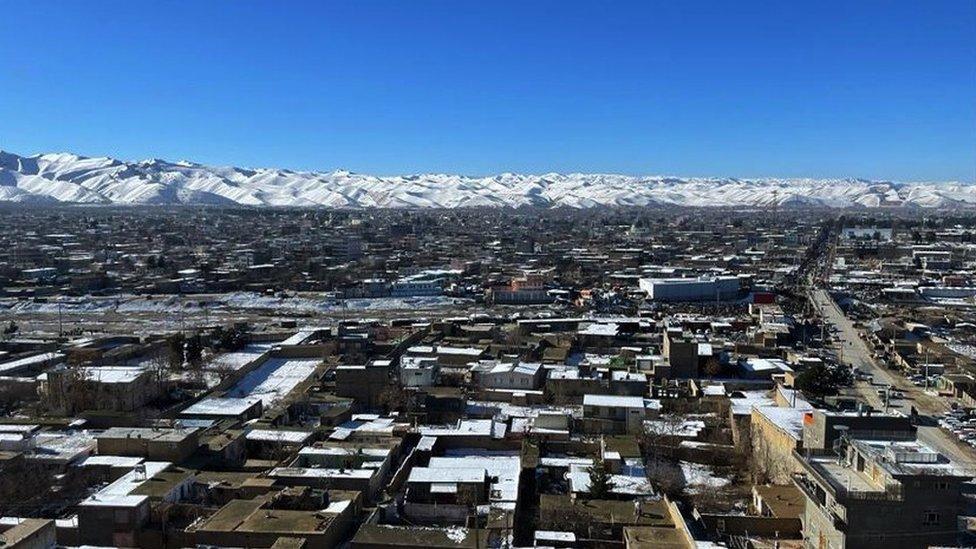 They kept going, entering as few races as they could. It got harder to keep it away from his family as he kept winning. His parents soon came to know from the photographs taken by the local media.
"They were upset at first. They told me to stop cycling," says Fariba. "But I didn't give up. I secretly continued," she smiles.
His parents warned of the dangers, but were ultimately supportive.
The sisters faced regular harassment. "People were abusing. I just wanted to win the race," explains 22-year-old Yulduz.
"There were a lot of threats," says Fariba. "People tried to hit us with their cars or rickshaws. They threw stones at us."
Even her female classmates in school bullied her for riding a bike.
Soon though, he was noticed and called up for the national team.
Yulduz says, "I will never forget that day." "I felt on top of the world."
His career went on a steady upward trajectory from there. Taliban return to power in August 2021.
This changed everything, and immediately put their lives in danger. The radical Islamist group bans women from playing any sport. but that's not all.
Since returning to power, the group has consistently taken action on women's rights and freedoms.
They have banned all girls from attending school, and most recently from attending university – completely cutting off women's access to education.
He has banned women from most areas of employment – ​​including humanitarian aid organizations.
Women do not have the freedom to wear clothes of their choice. The Taliban's code of conduct states that women must cover themselves completely, but in large cities most women wear headscarves.
They are not allowed to travel long distances without a male escort, and are barred from visiting parks and gyms. Without so many rights, many women have wondered what is left for them.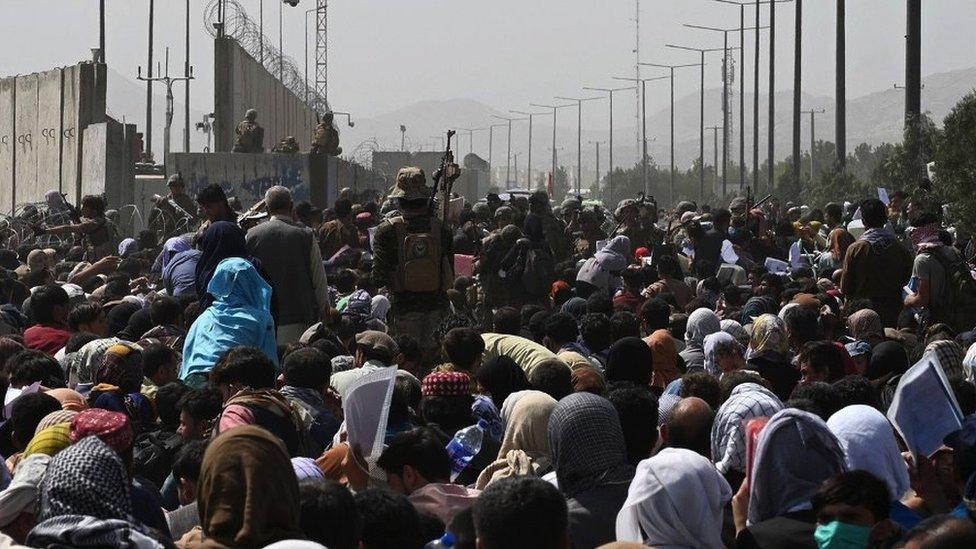 Fariba and Yulduz – and other female athletes like her – were representative of an Afghanistan that was making some progress toward gender equality in the two decades since the old regime was overthrown by a US-led coalition. The country's new version was however not recognized by the Taliban.
The sisters knew they would have to quit if they were to have any chance of continuing their careers. So, he contacted Alessandra Capellotto. The Italian, who won the world road title in 1997, now uses cycling to help women around the world.
Her charity Road to Equality sponsored a race held in Kabul in March 2021 for International Women's Day. The Hashimi sisters were then met by Capelotto.
"He asked for help. His life was in danger. So it was only natural to help him," Capelotto says. She called every contact and organization she could think of to get them out; From Italy's Foreign Minister to the United Nations.
Through her influence, Fariba and Yulduz, as well as three of their teammates – Nuria Mohammadi, Zahra Rezayi and Arezzo Sarwari – were given seats on a flight organized by the Italian government from Kabul.
Leaving Kabul airport was a chaotic, unsettling experience. They had to say goodbye to their families, not knowing when – or if – they would see them again.
"I never thought I would become a refugee," says Fariba. I never thought that I would have to leave my country.
Capellotto brought them to a small mountain town in the Veneto region of northern Italy, where she lives.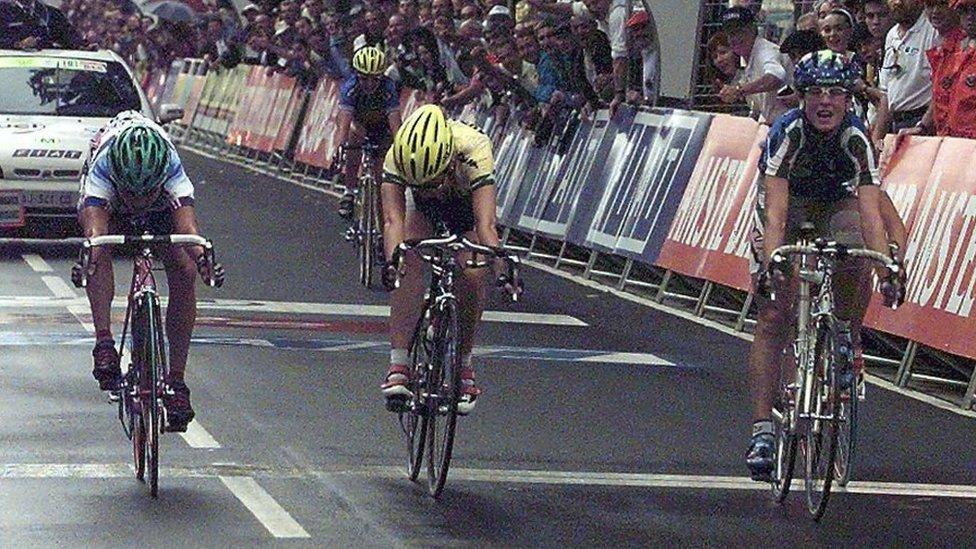 It is no coincidence that this is a place that is extremely popular among cyclists, with countless picturesque cycle routes.
She helped the group settle in their new country, organizing a house for them to live in, part-time jobs, and – most importantly – weekly private Italian lessons.
Alessandra set him up significantly with a brand-new bike, a professional coach, and a training program.
"Alessandra is an Italian cycling hero," says Fariba. "She has helped us a lot. She is like a mother to us."
The group has formed a close relationship with their coach, Maurizio. They fondly call him 'Capitano'.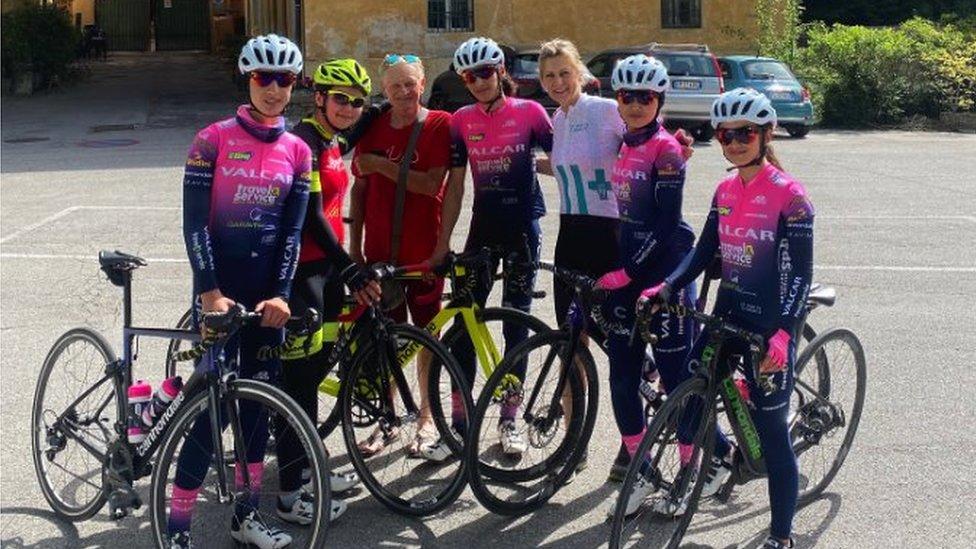 The team has had to struggle a lot under his supervision. Yulduz says, "We never had a coach in Afghanistan. When I arrived, I felt there was a lot to learn." "It was a shock. It was like I knew nothing about cycling."
"He had a more basic technical level of cycling, yes," explains Alessandra. "But it is true that the level of cycling in Europe and Italy is among the best in the world."
It was also an issue of security. They weren't used to cycling on roads with cars. He had to take a cycling proficiency course – usually taken by children.
He joined the Italian cycling team Valcar, competing in races around Italy such as the UCI World Gravel Championships in nearby Vicenza – where he came 33rd and 39th.
In October he took part in his first major race abroad after arriving in Italy. The 2022 Afghanistan Women's Road Championships was held in Aigle, Switzerland due to the country's situation.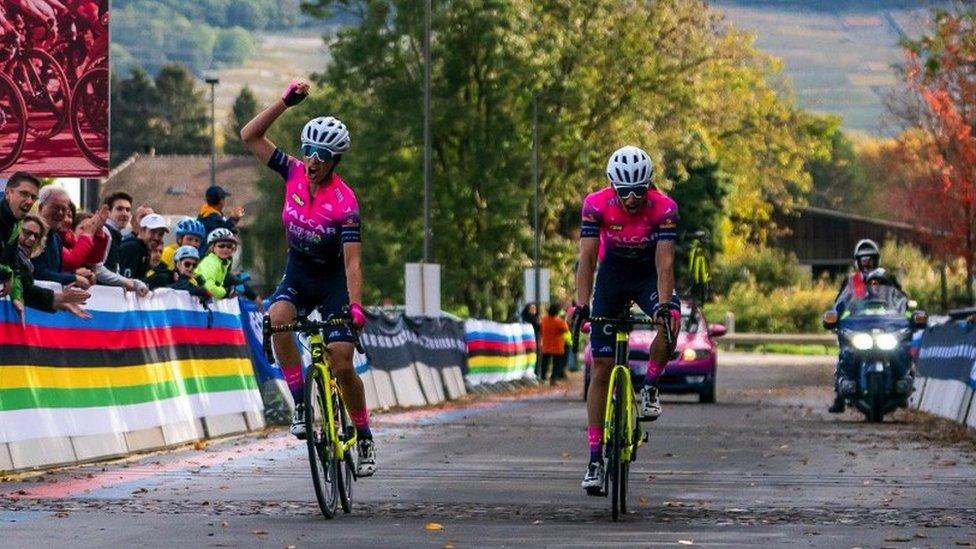 Fariba won the race after a thrilling sprint-off against her sister to become the new Afghan women's road champion. After crossing the finish line, the sisters embraced in a long, tear-filled embrace.
Fariba's victory secured a contract with Israel's premier Tec-Roland team and she is set to step up to the highest level in road cycling – the women's WorldTour level – later this year.
"I never expected this in my wildest dreams. I will be running for all Afghan women!" she later told the media.
Her older sister Yulduz, who got the silver, has also earned a spot on the development team of Israel-premier Tec-Roland. Zahra Rezayi – his friend and flat-mate – secured bronze.
"I am very happy for them," said Fazli Ahmad Fazli, president of the Afghan Cycling Federation. "These women are amazing riders and I am sure that soon they will be winning big races for Afghanistan."
Fifty riders took part in the race, many of whom fled to Afghanistan in August 2021. They came from various countries in Europe where they are claiming asylum, as well as Singapore and Canada.
Sisters have big dreams. He aspires to be the first cyclist – male or female – to represent Afghanistan at the Olympics.
It won't be easy – qualifying for the Olympics is extremely competitive. And it may not be Afghanistan at all.
In December, the International Olympic Committee (IOC) warned the Taliban government that the country could be banned from Paris 2024 unless women and young girls were allowed safe access to sport.
If this happens, Afghan refugees may have the option of competing under an IOC refugee Olympic team – such as Afghan cyclists. Masomah Ali Zada ​​did at Tokyo 2020.
But Fariba and Yulduz, who have won Olympic scholarships giving them financial and technical support for their careers, want to represent their homeland – and specifically the flag of its overthrown government.
"I want to raise the flag of Afghanistan," says Yulduz. "I want my father and mother to see me and be proud. That would be the biggest dream ever."
"Cycling is a sport where willpower, willingness to work hard and passion matter a lot. And these girls definitely have those things," Alessandra tells me.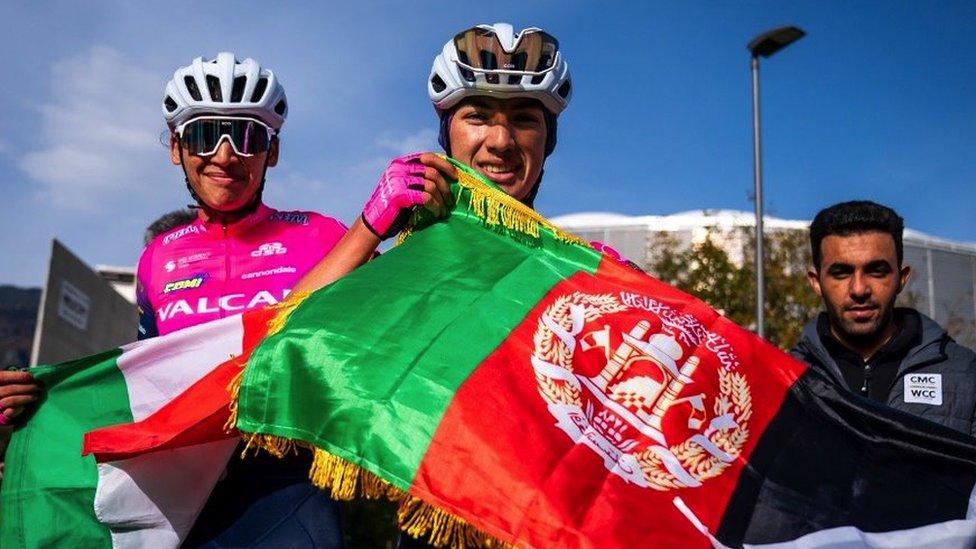 They are deeply homesick and immediately get emotional when they talk about their families. But often they are reminded of why they left.
He has had social media messages from relatives who are members of the Taliban – asking him to cover up in photos he has seen running in the international media.
"My friends can neither go to school nor leave their homes," Yulduz says. "I think, what would have happened to me if I had lived?"
The past year has been a major cultural shock. But Italy and the community they have become a part of have welcomed them with open arms. "When the Taliban came, my dream was dying. But Italy gave me another hope," Yulduz smiles.
It is a cruel decision to choose between your motherland and family, and your career and dreams at such a young age. These sisters are grateful to each other for sharing the ups and downs of such tremendous change.
While the Taliban is in charge, returning home as professional athletes is not an option. Meanwhile, the sisters seek to prove to everyone, but most of all to themselves, that the sacrifice of leaving everything behind was worth it. And they're throwing everything they have into their cycling to do just that.