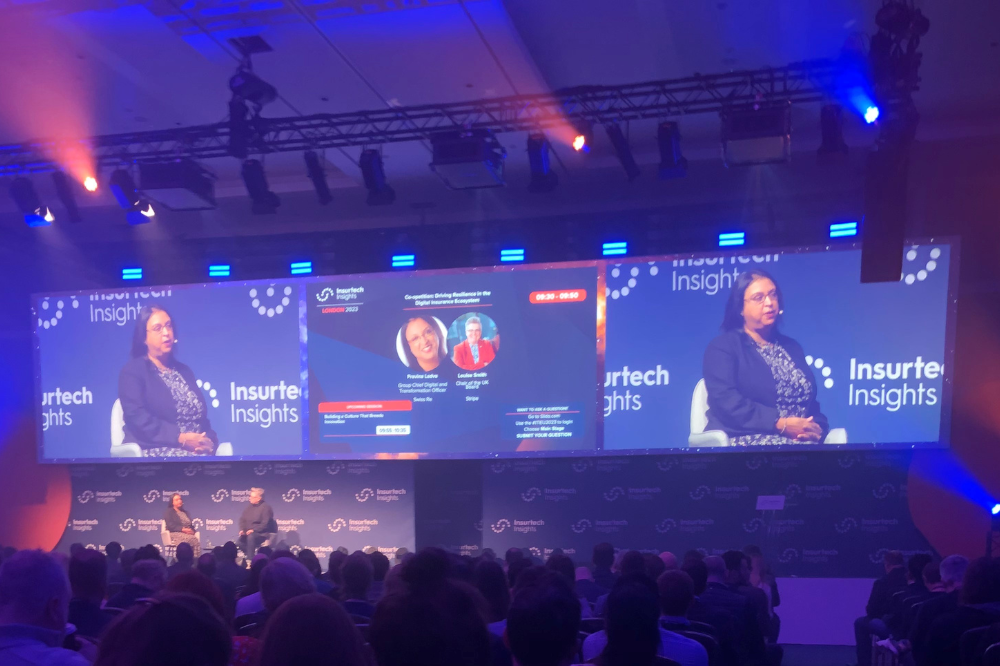 What drives changing attitudes towards innovation?
"When I think about what's changed," she said, "I think, really, there are three things." "The first thing is that our customers and customers demand something different from us as an industry. And people want to interact with us, how they interact with other things in their lives — whether that's buying things online, whether it's reaching out to the bank. So, I think there's a push from our customers. ".
The second major change, Ladva said, is that internal organizations across the insurance ecosystem now have a greater willingness to adapt to technological change. I outlined how quickly the industry has shifted to online meetings during COVID as an example. Previously, this magnitude of change would take six months of training, workshops, etc., but almost overnight, an entire workforce moved online – reflecting the lower barrier to entry and reducing resistance to technological change within organizations.
She said, "Finally, I think the things that technology can do now have changed. I think all three of those things in the last five years have made a difference. But we're not quite there yet…. And to catch up, I would say we really need to focus and we need to Execution. I think our Achilles heel as an industry is our ability to get things done and get things done quickly."
How can insurance be passed on to the next generation?
During the Ladva keynote, host Louise Smith, UK chairman of global financial services software company Stripe, laid out how the rest of the financial services industry generally views insurance as being behind the curve in technology, albeit with the potential to outpace them in the future. But what are the obstacles that prevent insurance from making this leap? What are the transformations required to accelerate insurance in the next generation?
For Ladva, the answer really lies in 'relentless customer or customer focus'. Different stakeholders across insurance will define this in very different ways, she said, but the industry is poised to overcome this barrier because of the incredibly bright, smart and forward-thinking individuals that make up the sector. She stressed, however, the importance of the insurance sector celebrating its inherent creativity as well as strong data and technical competencies.
People outside the insurance industry don't realize this creativity, she said, but it's "a wonderful part of what we do." Therefore, insurance should look to capitalize on and amplify that creativity to really ensure that the customer is at the center of everything they do and all the solutions they create.
She said, "Secondly, I think the other barrier and challenge that we have—and it's not unique to us, but I think it's an even bigger challenge for us—is talent. Everyone in the world is chasing the same talent."
How can the insurance get access to the best talent?
Another company with a bigger brand name and in a different industry might have an easier time attracting great talent, Ladva said, so the question for the insurance market is how it can encourage the best people to join the sector. The answer starts with understanding why individuals are not currently attracted to the insurance market which is due to the importance of advertising the creativity that can be found in insurance – but it is also about finding creative solutions to bridge this talent gap.
"The way I think about solving this is first and foremost you have to look at who you already have," she said. "Think about how do you repurpose, how do you retrain, how do you create a real learning culture? … I think that's the first thing. And then the second thing is how do we make what we do in insurance attractive to people who want to come and join us?
"And there, the thing I realized is purpose. We have a real purpose in what we do in this industry. We talk about making the world more resilient but what does that actually mean? So when you explain to young talent how to use satellite imagery, you can predict supply chain risks that they love." , 'truly? Is this what you can do? So, it's about creating a purpose for our industry that will attract talent that would sometimes go elsewhere. I think those are probably, in addition to the focus on execution, things that worry me."
What do you think of the pace of innovation in insurance? Feel free to share your comments below.