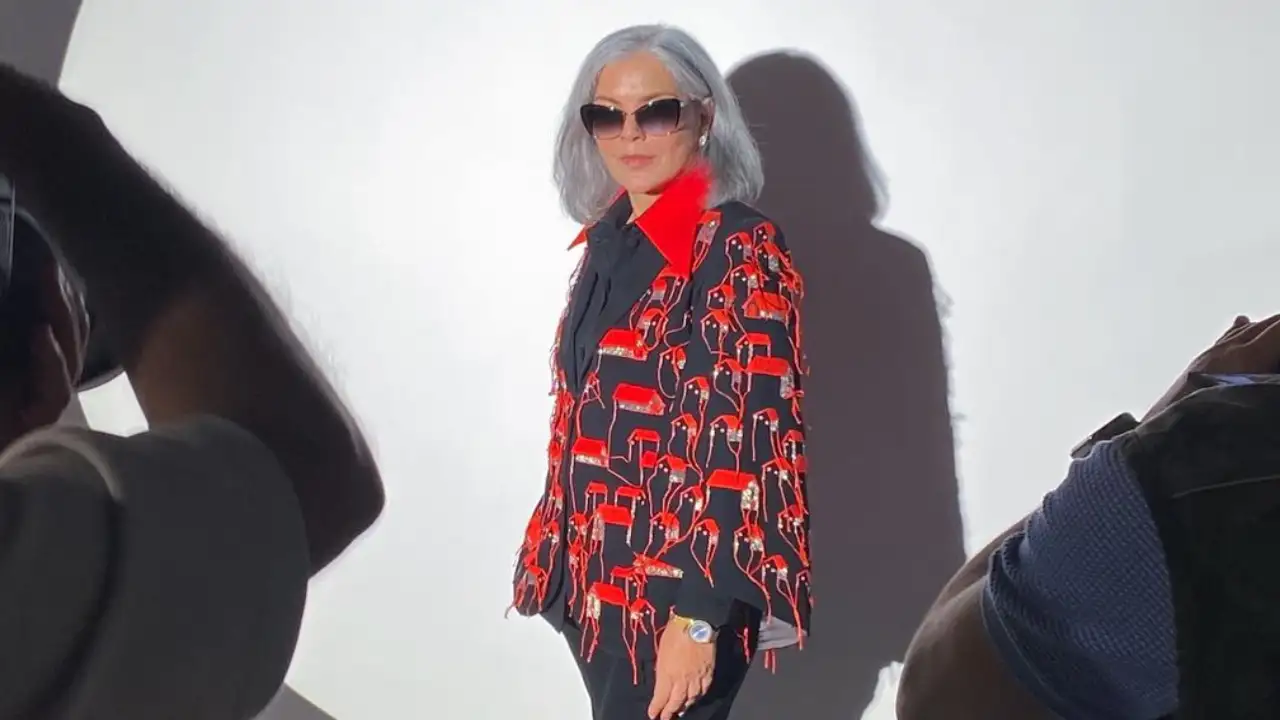 Zeenat Aman, the legendary actress needs no introduction. She has become the talk of the town since her Instagram debut a few weeks ago. The actress has conquered social networks with her interesting captions on each photo of her, where she expresses her thoughts. She writes engaging anecdotes, reflects on her life, and musings on the industry. While most of her captions get all her attention, she recently walked the ramp at Lakme Fashion Week and turned heads in her striking red and black pantsuit.
Zeenat Aman gives a sneak peek behind the scenes
The official manager of Lakme Fashion Week shared a video where the actress is seen dominating the ramp with her elegance. Everyone in the industry reacted to this surprise. The actress was seen wearing a red and black patterned blazer, underneath which was a black shirt with a red collar and black pants. Zeenat Aman completed her look with black sunglasses that helped her show off her outfit. Needless to say, she received the loudest ovation from her and all eyes were on her as she walked across the stage with confidence at the age of 71.
On his Instagram account, he shared a backstage photo and his insight into what happens behind the scenes. She wrote: "I had forgotten what a whirlwind it is to be backstage! The bustle of a fashion show approaching showtime is unique, and I can't deny that there were a butterflies or two fluttering in my stomach." Zeenat was the star designer Shahin Mannan and she expressed her gratitude to everyone for making the experience so special.
Take a look at his post here:
Netizens' reaction
Not only her fans, but also all industry professionals and celebrities left no stone unturned in sharing their praise with the veteran actress. Sayani Gupta, who was also seen on the ramp, wrote: "Icon. What a pleasure it was today, ma'am, to share the stage, the ramp, the space with you! An absolute honor! Thank you for paving the way, being the coolest cat, and being the warmest and most dignified! I love you so much!" Archana Puran Singh wrote: "Looking as stunning as in the Taj Mahal Tea ad Zeenat."
Fans commented that no one can match her style and elegance. One called her a true inspiration, while another wrote: "Nobody can match your booty." "I just wish I was this cool when I'm over 70," wrote another.
READ ALSO: Sushmita Sen seen with Rohman Shawl after walking the ramp at LFW; She says 'Logo ki dua hai mere paas'-VIDEO