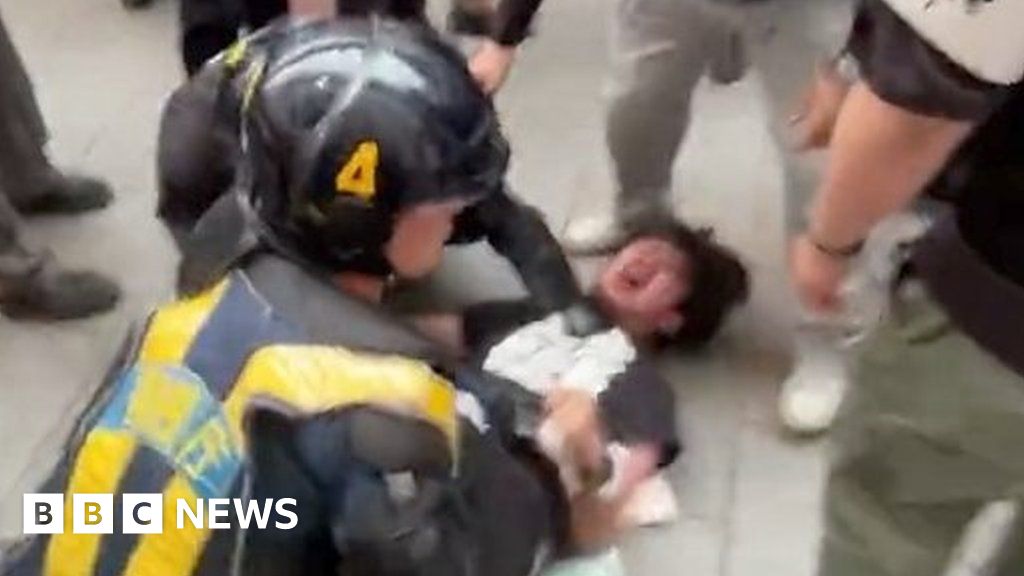 Violence broke out on the sidelines of the G7 summit in Hiroshima as riot police wrestled with people protesting the meeting of world leaders.
Police could be seen pinning protesters to the ground on Sunday after clashes broke out.
The demonstration was organized by the far-left extremist "Revolutionary Communist League National Committee", which denounced the G7 summit as a conference of "imperialism for nuclear war".
The G7 consists of the US, the UK, Canada, France, Germany, Italy and Japan – and eight other countries have been invited this year. They are meeting to discuss other foreign policy issues, including the war in Ukraine and their relationship with China.