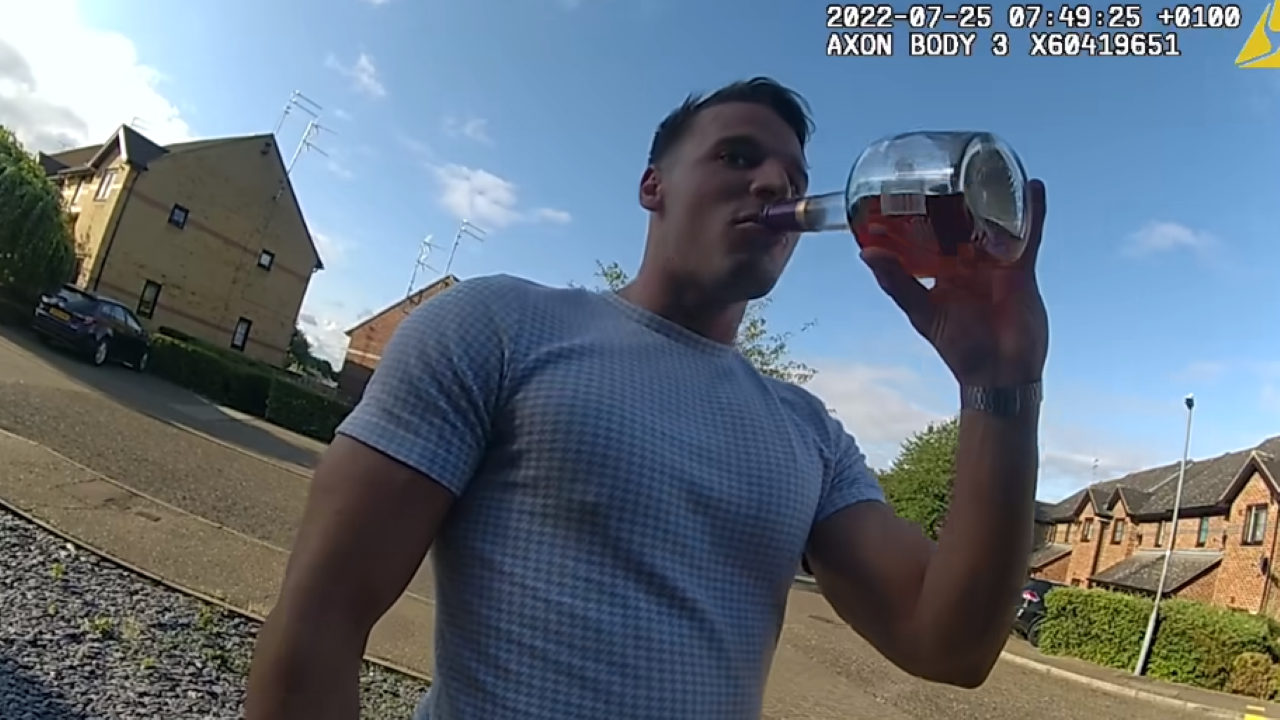 British police have released bodycam footage which shows a man in the United Kingdom returning to the scene of his murder of a father of two children in a drunken state.
Adrian Ellingford, 44, was stabbed multiple times in July at a residence in Chelmsford, Essex. Marek Hecko, 26, was found guilty of murder on Monday and sentenced to at least 26 years in prison.
Essex Police bodycam footage shows Hecko arriving at the scene on 25 July drinking a bottle of brandy.
Heiko tells the officers that he knows "what happened" and that they cannot investigate the murder without him.
2 Britons plead guilty to interfering with flight crew, causing aircraft to be diverted to Maine
Heiko begins to exhibit aggressive and strange behavior, prompting the officers to arrest him. Detectives said they thoroughly examined the evidence and charged him within days.
Detective Chief Inspector Lewis Metcalfe said, "From the moment it was declared a homicide investigation, our team worked tirelessly to gather CCTV, statements and the evidence necessary to charge Hecko."
Three French footballers subjected to racial abuse after World Cup defeat
Allingford was allegedly romantically involved with one of Hecko's former partners on the night of her death.
Ellingford's widow shared an emotional testimony describing her deceased husband as a "truly wonderful father".
Click here to get the Fox News app
The widow said, "He was brutally ejected from our lives in events that I still cannot really understand or begin to explain to our boys." "The impact of his death has affected so many people in very different ways. It is absolutely heartbreaking."