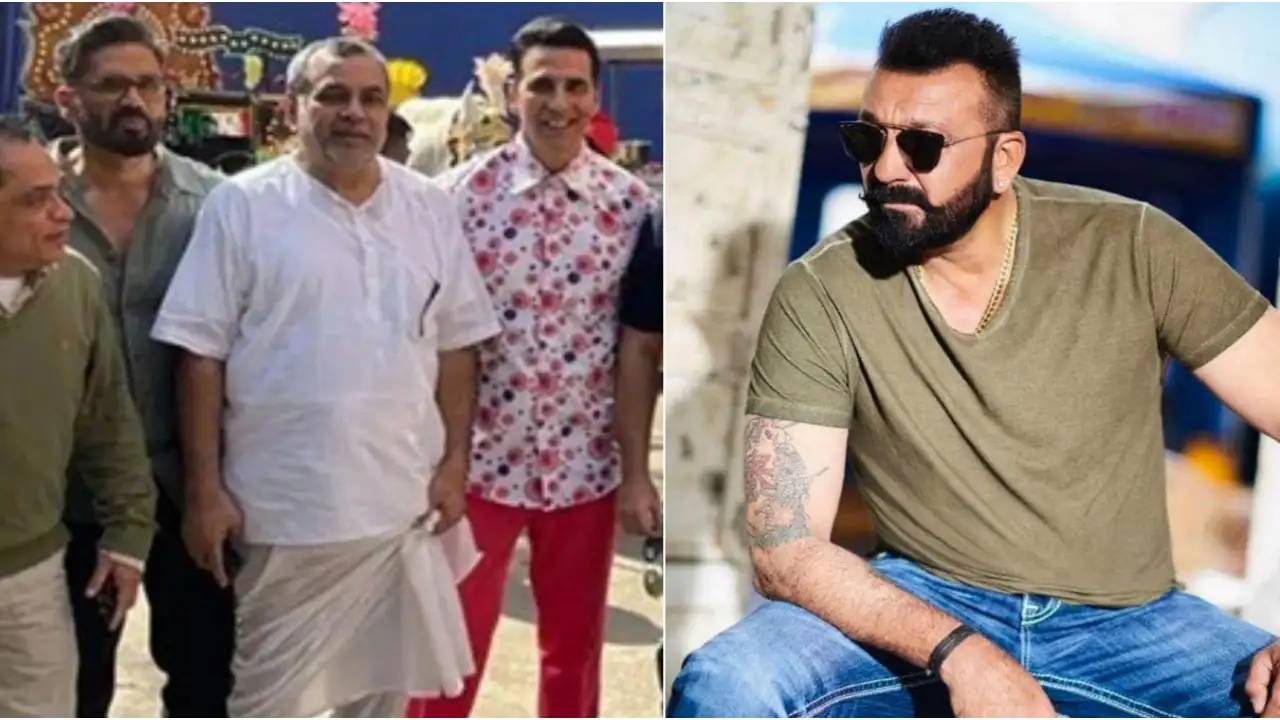 Actor Suniel Shetty who is a huge fitness enthusiast recently spoke about his highly anticipated movie, Hera Pheri 3. Suniel, Akshay Kumar and Paresh Rawal starring Suniel has been making headlines lately and has doubled everyone's excitement. . Netizens were upset after it was reported that Akshay will not be a part of the third installment of Hera Pheri. But recently, the trio got together and recorded a funny video. Interestingly, Hera Pheri 3 will also feature Sanjay Dutt in a major role. News of her entry into the hit franchise was first shared by Pinkvilla. In a recent interview, Suniel spoke about the entrance of Sanjay and said that the addition of him will take the movie to another level.
Suniel Shetty spills beans over Sanjay Dutt's entrance in Hera Pheri 3
Suniel Shetty recently spoke to the Bombay Times and revealed interesting details about Hera Pheri Part 3. The first two installments turned out to be successful and the audiences enjoyed the hilarious camaraderie of Raju, Shyaam and Baburao. Now, the creators are ready for the third installment. The Dhadkan actor expressed his excitement for Sanjay to join the bandwagon.
He said that with his Dutt's input, the film will be a "riot of laughs." Suniel also said that Sanjay's amazing sense of comedy, timing and language will add 'ek aur chaand to this project'. He added: "It will take this to another level. We share a fantastic relationship and that will be reflected on screen as well."
During the interview, Suniel also talked about Kartik Aaryan's departure from the film. It was previously reported that Kartik would replace Akshay in the film. But then Suniel clarified that Kartik was the newest addition and that he would not replace Akshay. The actor now said that he had no idea who will play Kartik's character in the film. Suniel also said that he had told Akshay that the next Hera Pheri should be his top priority.
He continued, "Whenever I've talked to Akki in the past, I've always told him that this movie should be our top priority. He also agreed saying, 'Yes, this is a movie we should work on.' About the director, while Farhad is committed to the script, I don't think there will be any problem."
READ ALSO: Anees Bazmee Clarifies Her Comments On Hera Pheri 3; He claims his words were 'misquoted'