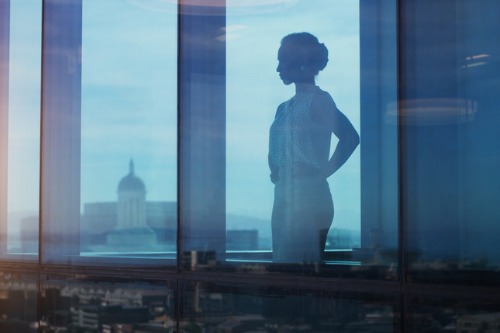 She delivered this message during her keynote address at the Insurtech Insights Europe 2023 Summit in London last week.
"Innovation is about meeting unmet needs," she said, speaking to an audience of insurance and insurance technology leaders. "However, what we observe in our business is that we are required to do more with less. Endless growth at finite limits is simply impossible."
Soetman-Reijnen announced on Thursday (March 9) that Soetman-Reijnen will step down as Chairman of the Board on April 1, 2023 after 33 years with the company.
Not enough has changed since yesterday.
During her talk, Soetman-Reijnen reflected on the changes she has seen in the industry over time. But she also lamented that insurance hasn't kept up fast enough to deliver what consumers want, as tech giants like Amazon and Google do.
"Every time I come back to London, I feel like not enough has changed since yesterday," Soetman-Reijnen said. "There is still work to be done."
While large established companies are positioned to stay in the market for decades to come, new companies need to fight the ongoing battle for relevance.
Data and technology, which are abundant in the market, will play a major role in innovation. The Aon Holdings chairman urged that change must come from the insurers themselves.
"How do we as an industry stay relevant and make sure that the products and services we produce meet those unmet needs? How do we learn and adapt our business models accordingly in our companies?" Soetman-Reijnen asked the leaders. "This is the big challenge."
Emotionally intelligent leadership
Soetman-Reijnen said organizations can innovate better with emotionally intelligent leaders.
"If you have a product that you think is unique and relevant to the world, you want to make sure it follows. Emotional intelligence is important to getting that message across and making sure people follow through," she said.
The importance of emotionally intelligent leadership has reverberated powerfully across the global workplace in the wake of the pandemic. But there aren't enough of them at the highest levels of leadership, according to Soutman-Rejnen.
"the above [leaders] she said, citing a study by the World Economic Forum.
Aside from being able to respond to and meet the needs of their employees, emotionally intelligent leaders are better equipped to handle innovation and change.
"The most important thing in this moment in the world we live in is how you adapt. Can you demonstrate the situational awareness required to bring your product or service to the people who need it most?" Soetman-Reijnen said.
Adaptability is one of the most important elements of leadership because it allows people to change and keep up when necessary. But Soetman-Reijnen also highlighted resilience and "fail early and fail smart" as insurance leaders need key skills to master.
"People don't buy what you do, they buy why you do it."

Soeteman-Reijnen emphasizes that the younger generation is driven by purpose. Customers want to align with companies that share their values #InsightsInsights 2023

– GiaSnape (@GiaSnape) March 1, 2023
Stepping down as Chairman of Aon Holdings
"Real leadership is when people follow you even when you are not there," said Soeteman-Reijnen, who left Aon after more than three decades.
She held several leadership positions during her tenure at the global financial services firm, including Global Chief Marketing Officer for Aon Inpoint.
Outside the company, she has adopted several non-executive and ambassador roles, such as a member of the Global Alumni Council at Harvard Business School and a member of the board of directors of the American Chamber of Commerce in the Netherlands.
She also called for women's empowerment as an ambassador for UWC Maastricht, and supported the Women's Empowerment Initiative in the Middle East and North Africa.
Aon president Erik Andersen said the company will celebrate Soeteman-Reijnen's contributions at a farewell seminar later in the year.
"On behalf of her colleagues at Aon, I want to pay tribute to Margaret for her 33 years of service to the company and the many contributions she has made to our business, corporate governance, and inclusion and diversity initiatives. We wish her well in this next chapter of her career," Andersen said in a press release.
Soeteman-Reijnen was grateful for the honor of serving the company and being able to pursue its ambitions for risk, leadership, inclusion and diversity within and outside Aon.
"In my journey from trainee to President of Aon Holdings BV, I have been fortunate to work alongside so many talented people from a variety of backgrounds, who were all as passionate as I am about the company's goal of partnering with our clients to help shape business decisions for them," she said.
"It's the right time to follow my curiosity for new dreams and new challenges."
How can the insurance industry embrace innovation amid today's risks and challenges? Jot down your thoughts in the comments below.