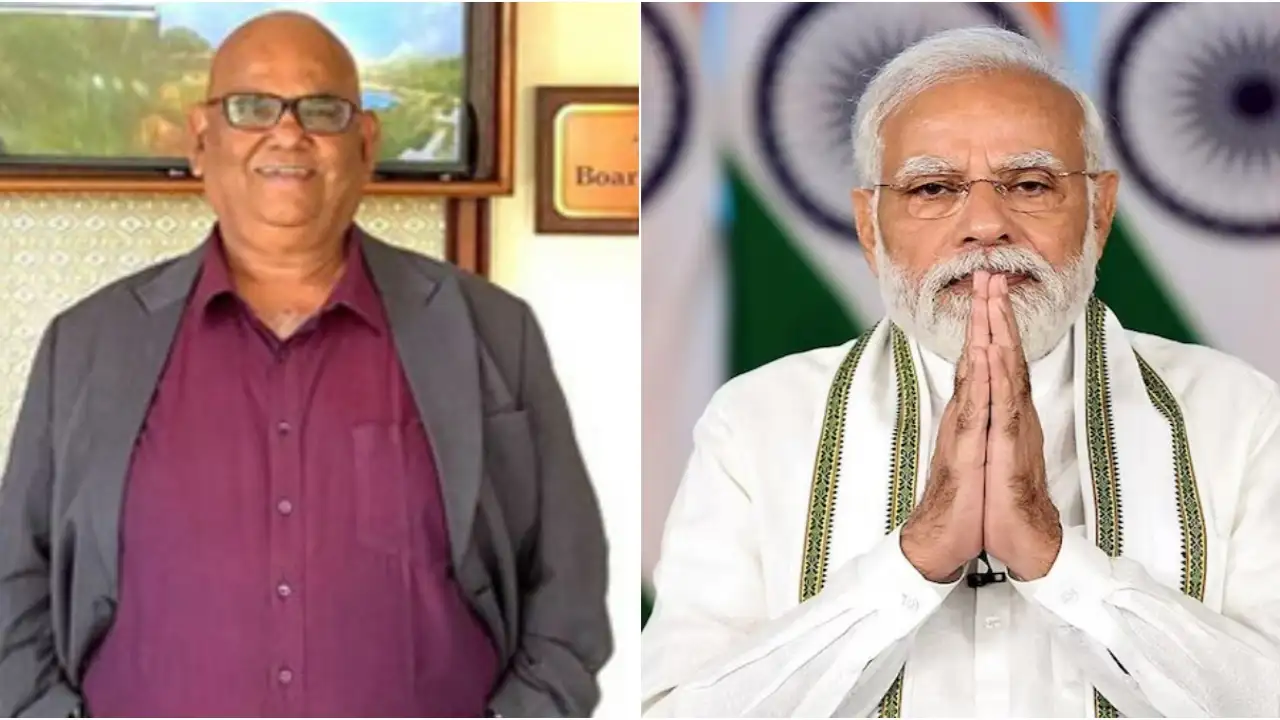 On Thursday morning, veteran actor Anupam Kher shared the news of the passing of actor and director Satish Kaushik. He suffered a heart attack in Delhi around 1 am. Satish Kaushik was 66 years old. His untimely death has shocked his fans and colleagues in the industry and they have shared fond memories of him on social media. Even Prime Minister Narendra Modi took to social media to mourn the untimely death of Satish Kaushik.
Prime Minister Narendra Modi pays tribute to Satish Kaushik
Prime Minister Narendra Modi took to Twitter and expressed his thoughts on the late actor. He even called Satish a "creative genius." His tweet read: "Sorrowed by the untimely death of prominent film personality Shri Satish Kaushik Ji. He was a creative genius who won hearts through his wonderful acting and directing. His works will continue to entertain audiences. Condolences to his family and fans." . Om Shanti." Have a look:
Meanwhile, Satish Kaushik was in Delhi when he passed away. Anupam Kher previously revealed that he was feeling uncomfortable and told the driver to take him to the hospital. But Satish suffered a heart attack when he was on his way to the hospital. The autopsy will take place in Delhi and later today, the remains will be taken to Mumbai.
ANI, updated about the autopsy some time ago. His tweet read: "Autopsy on actor Satish Kaushik has been completed. Initial report suggests no marks of injury were found on the body. Reports indicated cardiac arrest was the actor's cause of death: Sources."
On March 7, Satish Kaushik, who has entertained the audience with his strong performances over the years, was spotted attending Javed Akhtar's Holi party. Several celebrities like Richa Chadha, Mahima Chaudhary, Farhan Akhtar and others were seen enjoying the occasion with him. The news of his sudden passing has shocked everyone.
READ ALSO: Neena Gupta Says 'Goodbye Kaushikan' As She Remembers Her Dear Friend Satish Kaushik In Emotional Video