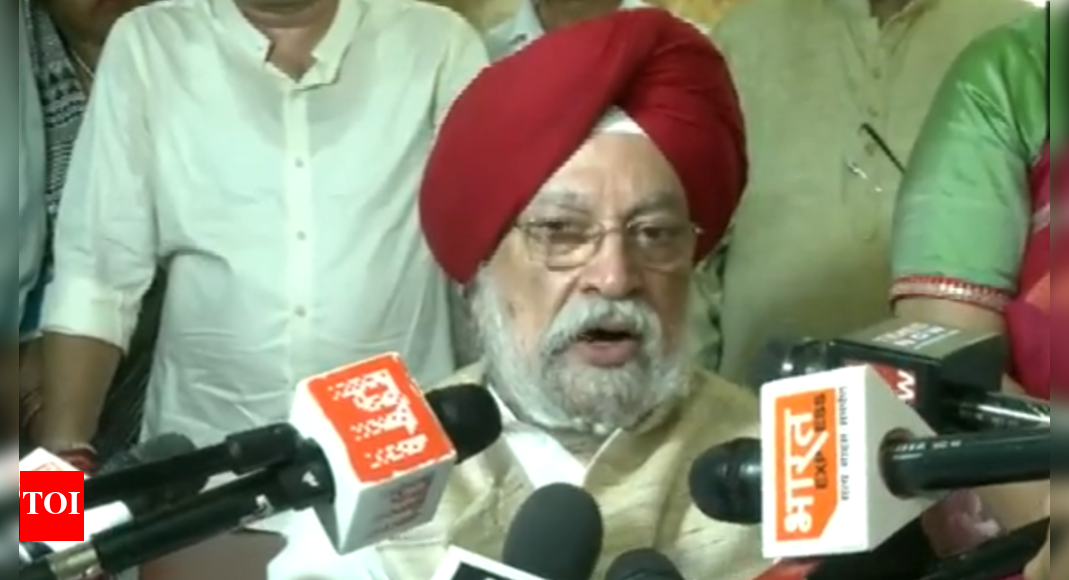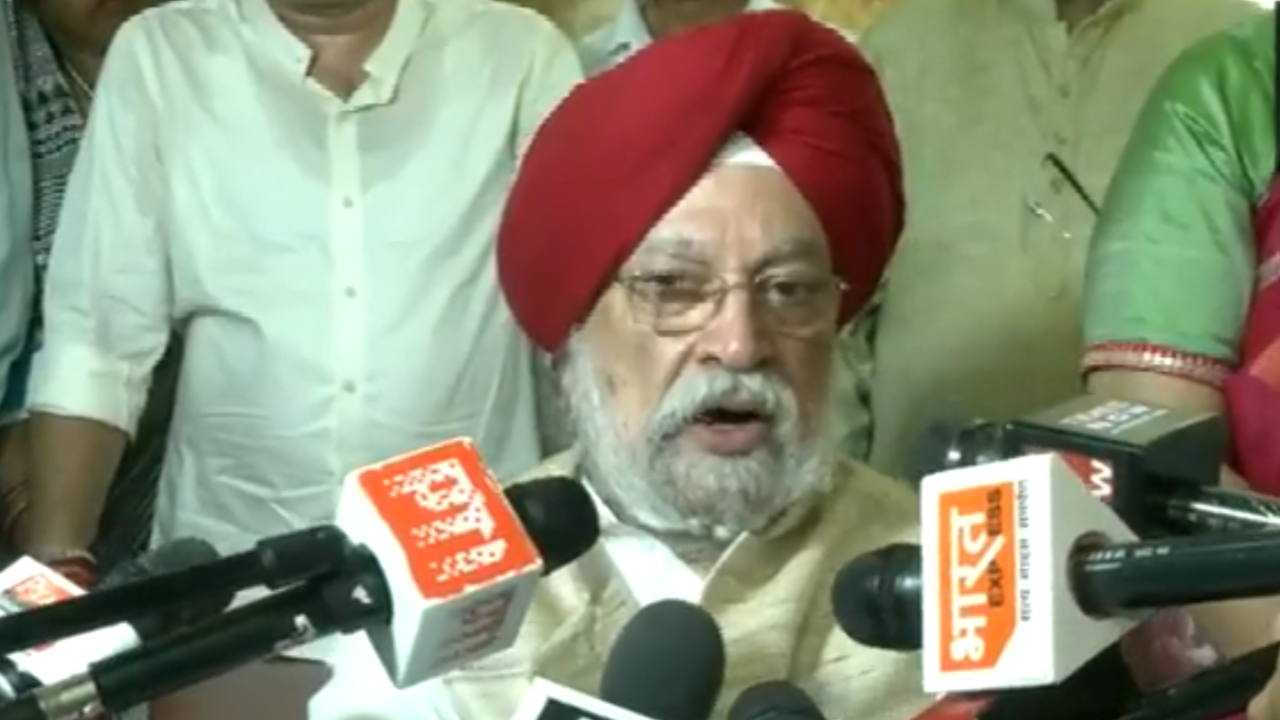 NEW DELHI: Union Minister for Housing and Urban Affairs Hardeep Singh Puri on Tuesday slammed Congress over his opposition to the inauguration of a new one Parliament building by Prime Minister Narendra Modi, claiming the party lacks "national spirit and a sense of pride" in India's progress.
The minister asked why Congress leaders couldn't "just smile" and join India in this momentous achievement and its march to greatness.
Congress accused the government of disregarding constitutional principles and demanded that President Draupadi Murmu be inaugurated instead of the prime minister.
Modi will inaugurate the new Parliament building on May 28 at the invitation of the Speaker of the Lok Sabha Om Birla.
Puri, whose ministry undertook construction of the building, posted a series of tweets questioning Congress.
"Why can't they just join the nation in celebrating this creation of a precious asset for posterity as the temple of New India, the mother of all democracies, and abandon the prolonged sulking and indulgence of partisan polemics based on lies," Puri said.
On Monday, Congress leader Shashi Tharoor said articles 60 and 111 of the Constitution make it clear that the president is the head of parliament.
Hitting Congress, Puri said, instead of finding articles now to substantiate his hypocrisy, why Congress leaders cannot join India in this momentous achievement.
"After unmerciful comments from her leaders about the Hon'ble President in the past, the Speaker of Congress is now making unwarranted and unwarranted comments about her election! It is tragic that Congress, which claims to be a national party, has no national spirit and no sense of pride in India's progress, Puri said.
Addressing Congress, the Union minister in another tweet said its leaders should feel better if they remembered October 24, 1975 – the day Indira Gandhi inaugurated the annex of parliament! Or August 15, 1987, when Rajiv Gandhi laid the foundations for the Parliament Library.
"From criticizing the new parliament building and questioning its very necessity, even though many have advocated it before but failed to execute it, the president of Congress and other worthies are now moving the goal post magnanimously misquoting an article of the Constitution!" Puri also tweeted .
Congress chief Mallikarjun Kharge said on Monday the then president Ram Nath Kovind he was not invited to the new Parliament's foundation-laying ceremony in December 2020 and claimed that the president of Murm was not invited to the inauguration of the new building.
"The Modi government has repeatedly flouted decency. Under the BJP-RSS, the Office of the President of India is reduced to symbolism," Kharge said on Monday.
Noting that the parliament is the highest legislative body, while the president is the highest constitutional authority, he said that only it represents the government, the opposition and every citizen.