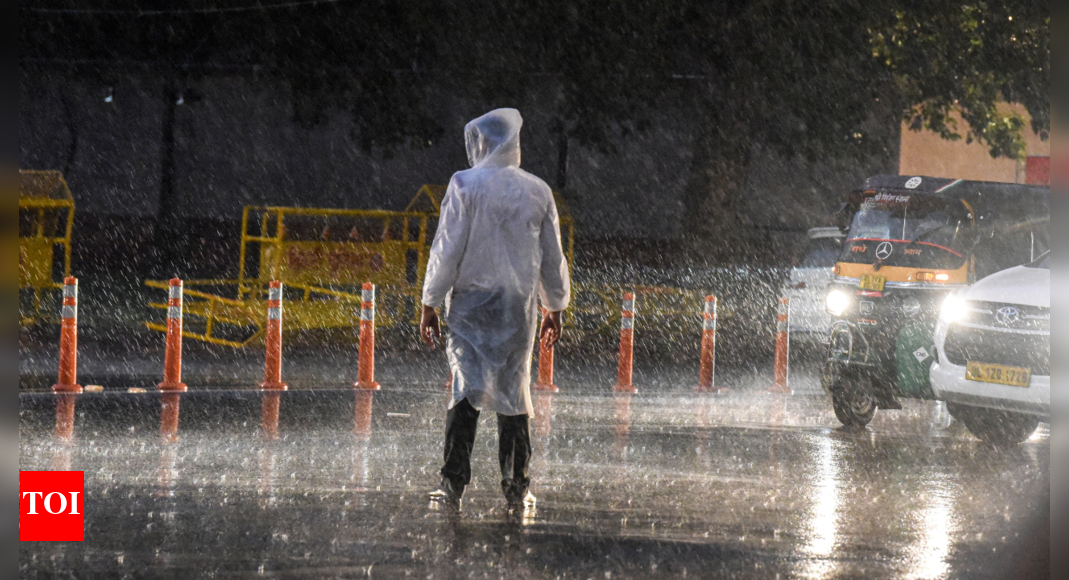 It's a weather event so critical to the Indian economy that the former president once called it the country's "real" finance minister. But climate change makes forecasting the annual monsoon more difficult and raises the rate of forecasting errors.
That's why scientists at the Indian Meteorological Department have spent more than a decade perfecting a new way to predict when and how much rain will fall each year. National Monsoon The mission, which began in 2012 to move the nation into a system that relies less on historical patterns and more on collecting real-time data in the field, is beginning to pay off, potentially saving property, crops and even lives.
"It was a stressful job," said Madhavan Nair Rajeevan, who led the work as secretary of the Ministry of Earth Sciences. Indian scientists are taking more than 10 existing global climate models – including the state-run Monsoon mission's climate forecasting system – taking a massive amount of data to test them – and narrowing down to four or five that work best for South Asian weather. "We haven't given any end date for the project," Rajeevan said. "Wherever research was done, we sent scientists for training."
Every June, millions of farmers in Asia's third-largest economy anxiously wait for the monsoon rains to fall and feed their fields, putting an end to heatwaves that are becoming more extreme as climate change accelerates. Heavy rains can increase the production of crops such as rice, soybeans, corn and sugar cane, helping to bring down food prices and assisting the government in efforts to cool inflation. But abnormal monsoons can be devastating, leading to crop failures and drinking water shortages. Excessive rainfall can cause flooding and landslides.
A monsoon is considered "normal" when rainfall is between 96% and 104% of the long-term average. Last year it fell just out of range at 106% (IMD predicted 103% rainfall). Rainfall is forecast to reach 96% this year and arrive in Kerala on June 4, a little later than usual.
"Forecasting the monsoon is always a challenge," said Mrutyunjay Mohapatra, IMD's director general of meteorology. However, he said the weather bureau's forecasts have become more accurate since switching to a so-called multi-model forecasting system, which analyzes data using a combination of multiple dynamic climate models, rather than relying on a single model that previously relied on historical patterns.
The agency has also expanded its ground data collections, using manned and automated weather stations, aircraft, ships, Doppler radars, weather balloons, ocean buoys, and satellites to collect information on temperature, pressure, humidity, wind speed, and sea surface direction and temperature. The data is sent to a supercomputer located at the Indian Institute of Tropical Meteorology in Pune, which spits out the first long-term monsoon forecast for the monsoon mission model in April and updates this forecast in late May. The perspective is then updated monthly.
"Dynamic models are simplified representations of some real entity in equations or computer code," said Suryachandra Rao, associate director of the Monsoon Mission at IITM. "Their main purpose is to mimic some of the essential characteristics of a research system, in this case the Earth system." They are called "dynamic" because they describe how changes will occur as they read constantly changing observations in real time. All of these inputs are used to predict how the monsoon will move and change as it approaches the coast of India.
03:43
A normal monsoon is expected, but June rains are likely to disappoint | Full Monsoon Forecast
Predicting weather events with high accuracy is becoming increasingly important in India, one of the countries most vulnerable to climate change. It allows the country to be better prepared, from issuing early warnings of heat and rain, to coordinating energy supplies, to guiding farmers on how to protect their crops. Last year, India experienced its hottest March in more than a century, causing its grain harvest to burn and forcing the government to cut exports. Below-normal rainfall often prompts the government to start working on drought mitigation measures and take steps to prevent food prices from soaring. Stronger rainfall gives the central bank room to cut interest rates.
The increase in global temperatures has caused the Indian Ocean to warm faster than other oceans, reducing the temperature difference between land and sea, Rao says, meaning the monsoon could be delayed for several years. "Predicting extremes on any scale is difficult," he said. "Making accurate predictions in a changing climate will become more difficult."