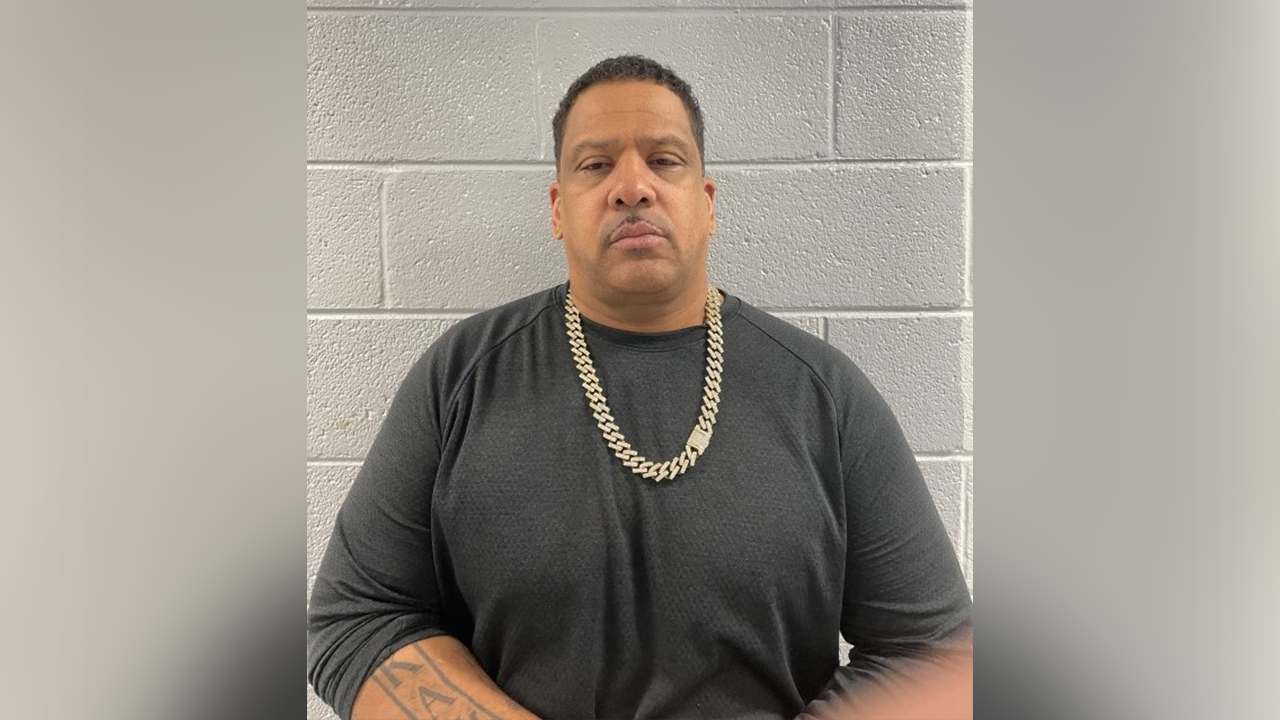 A Maryland man has been arrested and charged after police allegedly observed him at a mall posing as a police officer, officials say.
Robert Muschette Jr., 53, was taken into custody Thursday in the mall in the Prince George parking lot, according to the Hyattsville Police Department.
At approximately 11:25 p.m., officers noticed a dark green Ford Explorer driving through the mall parking lot with red and blue hazard warning lights on the front windshield.
MARYLAND MOM ATTACKS DAUGHTER'S ALLEGED BULLY IN MIDDLE SCHOOL: POLICE
When officers contacted Muschette Jr., he initially claimed he worked for "DC Police," but later admitted he was a special police officer with a security agency.
Investigators determined that Muschette Jr. worked for a security agency, but he was only allowed to have yellow lights on his vehicle. Investigators said a police-style badge, loaded handgun, ballistic vest, ammunition, handcuffs and clothing labeled "police" were also found in his car.
Police said he was prohibited from owning firearms under Maryland law because of his prior misdemeanor convictions.
Muschette Jr. faces multiple charges, including impersonating a police officer and having a loaded handgun in a vehicle.
MARYLAND HIGH SCHOOL GIRL'S MURDER SOLVED HALF A CENTURY LATER
CLICK HERE TO GET THE FOX NEWS APP
Police said they were concerned Muschette Jr. had encounters with citizens while posing as a police officer.