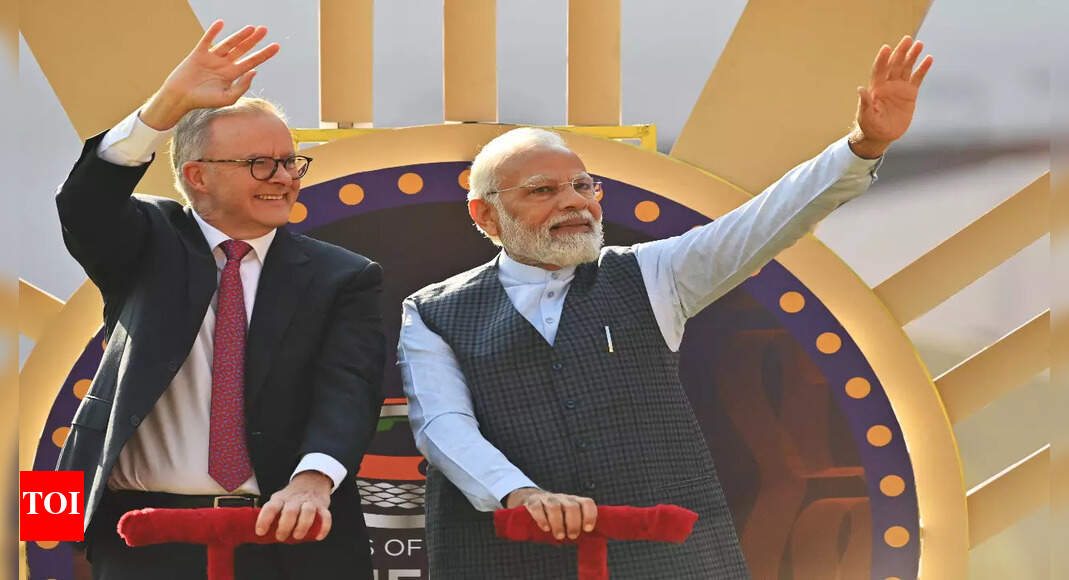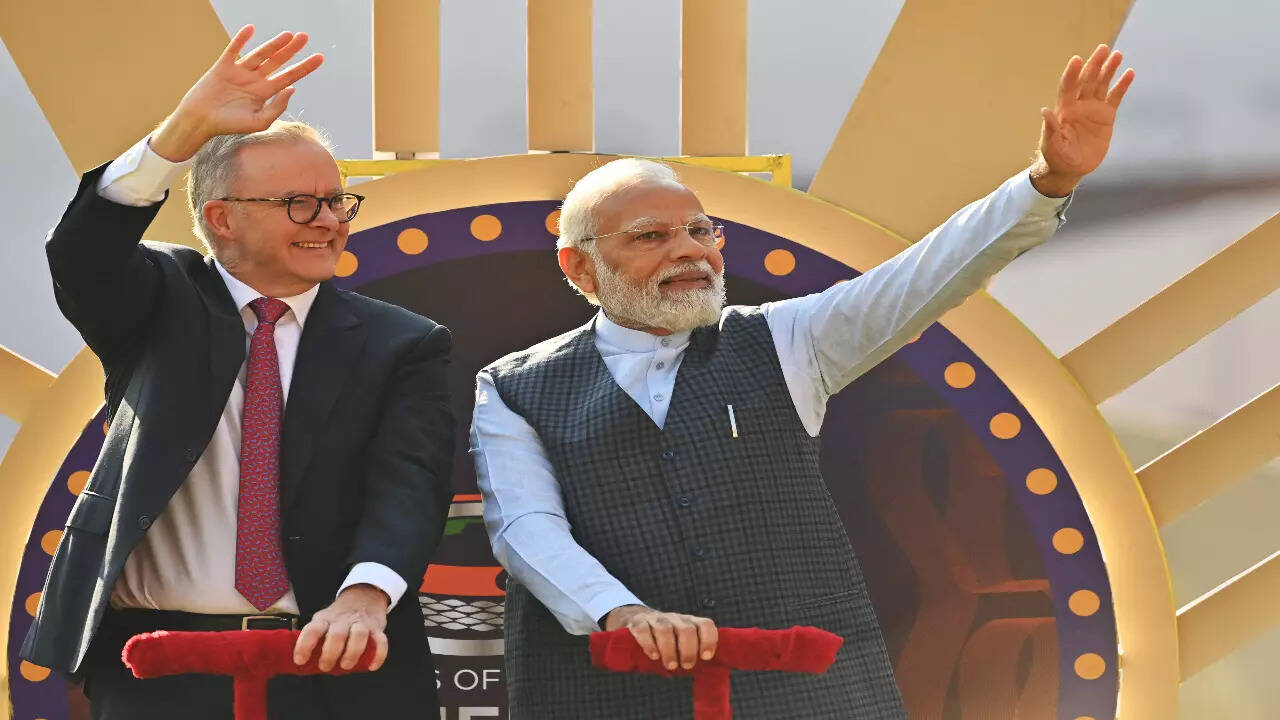 AHMEDABAD (GUJARAT): Australian Prime Minister Anthony Albanese, who just watched the first day of the final Test match Border Gavaskar Trophy Comparison of Thursday's cricket match at Gujarat Stadium India-Australia Relations And said that both the countries are cooperating to make a better world as the cricket teams of both the countries are competing to become the best in the world.
After going Narendra Modi Stadium In Ahmedabad, PM Albanese tweeted, "As two cricket-loving nations, Australia and India share a fierce but friendly rivalry. At the heart of this competition is genuine respect, which reflects the affection and friendship between our peoples." Is."
"On the field, Australia and India are competing to be the best in the world. Off the field, we are collaborating to create a better world. Prime Minister @narendramodi and I had the honor of opening the Fourth Test in Gujarat today. Best of luck to all the players (but go to Australia!)," he said.
On the field, Australia and India are competing to be the best in the world. Off the field, we are collaborating… https://t.co/Zlri3Fpr4m

— Anthony Albanese (@AlboMP) 1678339346000
Prime Minister Narendra Modi and Australian PM attended the fourth and final Test of the Border-Gavaskar Trophy in Ahmedabad to celebrate '75 years of friendship' between the two countries.
During this, PM Modi Tweeted, "Cricket, a common passion in India and Australia! Good to be in Ahmedabad to watch parts of the India-Australia Test match with my good friend, PM @AlboMP. I am sure it will be an exciting game." !"
Cricket, a common passion in India and Australia! Happy to witness in Ahmedabad with my good friend, PM @AlboMP… https://t.co/xPWS6W3S8X

— Narendra Modi (@narendramodi) 1678339582000
Before the start of the match, both the Prime Ministers were greeted with loud cheers as they took a lap of honor at the mega sporting arena to celebrate 75 years of friendship between India and Australia.
In the match, the hosts made just one change with Mohammed Shami replacing pacer Mohammed Siraj, who was rested considering his workload. Australia made no changes to their winning team from the third Test.
Australia won the toss and captain Steve Smith elected to bat in the fourth Test match of the Border-Gavaskar Trophy.
PM Modi presented a Test cap to Indian captain Rohit Sharma, while the Australian PM presented a 'Baggy Green' to Australian captain Steve Smith.
The Australian PM, who arrived in India on Wednesday, attended Holi celebrations at the Raj Bhavan in the state capital Gandhinagar along with Gujarat Chief Minister Bhupendra Patel and Gujarat Governor Acharya Devvrat the same day.
"Honored to celebrate Holi in Ahmedabad, India. The message of Holi through victory of good over evil is a lasting reminder to all of us", tweeted Australian PM Anthony Albanese along with colorful pictures of Holi celebrations with flowers and colours. Did.
The same day the Australian Prime Minister visited the Sabarmati Ashram in Ahmedabad and paid homage to Mahatma Gandhi.
Gujarat Chief Minister Bhupendra Patel accompanied the Australian PM on his ashram visit. During the visit, Albanese made a full tour of the ashram.
Australian PM tweets on arrival in India: "An incredible welcome to Ahmedabad, India. The start of an important visit to Australia-India relations,