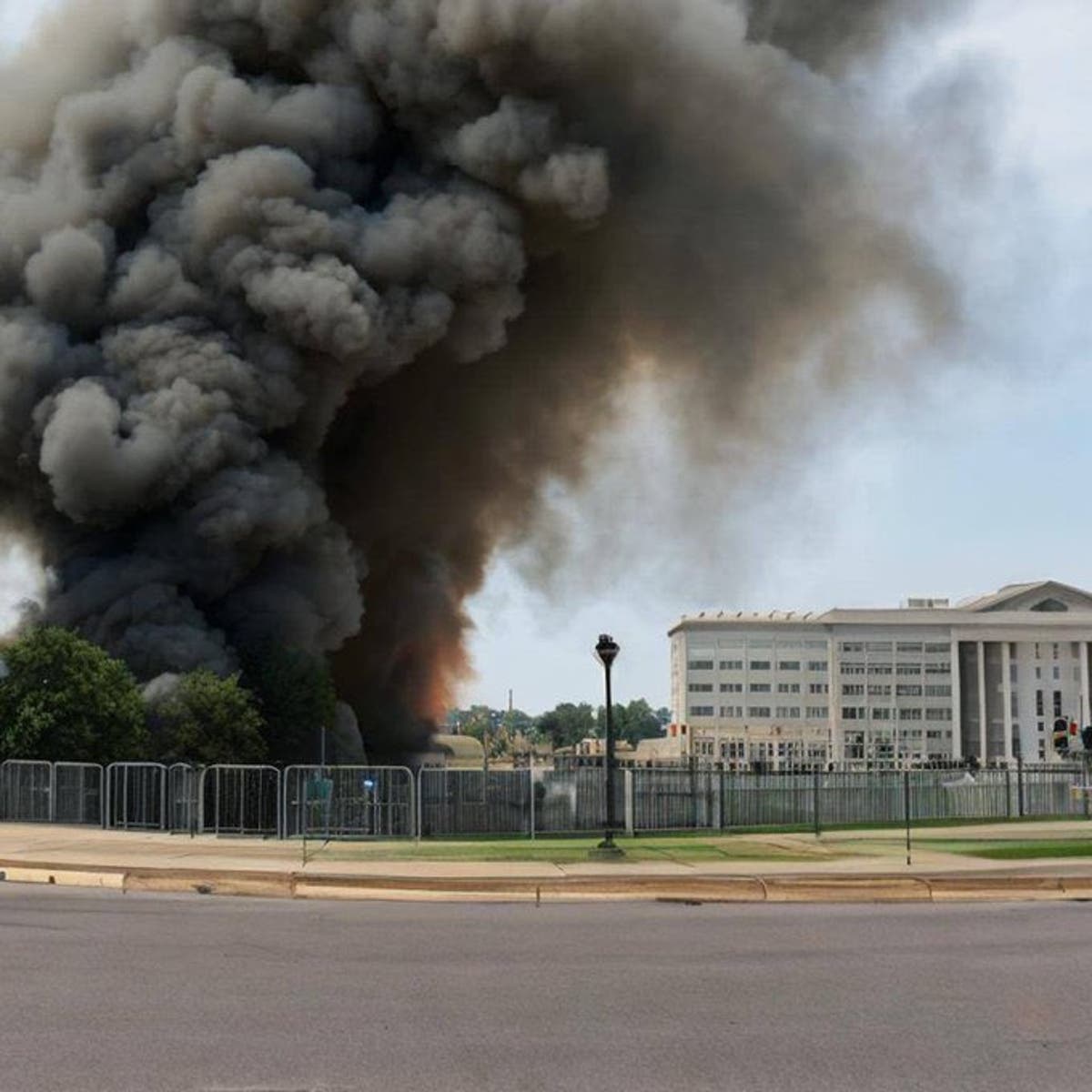 A fake image of an explosion near the Pentagon in Washington DC, which may have been created using AI technology, caused the market to briefly sell off.
The image claimed to show a large cloud of smoke near the Defense Ministry headquarters on Monday, and was shared by a series of online accounts on Twitter.
But the image and claims of an explosion were quickly dismissed as false by the Arlington Fire Department.
"There are NO explosions or incidents occurring in or near the Pentagon stockpile, and there is no immediate danger or danger to the public," the department said on Twitter.
The picture, which Initiated said has some characteristics of AI-generated images, was shared by Russian state media RT's Twitter account, among others.
The fake explosion was shared by the @Deltaone Twitter account at 10:06 a.m. ET, and as of 10:10 a.m. ET, the US stock market had fallen 0/26% before rebounding, Initiated reported. The account later posted that the image of the explosion was fake.
RT, with over 3 million followers, posted (since deleted) what appears to be an AI-generated photo of an explosion near the Pentagon pic.twitter.com/6Bl7X8ZA2M

— Leonardo Puglisi (@Leo_Puglisi6) May 22, 2023
It was also shared by a fake but verified Twitter account claiming to represent a major news organization.
@PFPAOfficial and ACFD are aware of a social media report circulating online about an explosion near the Pentagon. There is NO explosion or incident on or near the Pentagon stockpile, and there is no immediate danger or danger to the public. pic.twitter.com/uznY0s7deL

— Arlington Fire & EMS (@ArlingtonVaFD) May 22, 2023
Some Twitter users pointed out that distorted sections of the fence showed it had been manipulated by the AI.
Confident that this image purporting to show an "explosion near the pentagon" is AI generated.

Learn about the facade of the building and how the fence blends into the crowd barriers. There are also no other images, videos, or people posting as first-hand witnesses. pic.twitter.com/t1YKQabuNL

—Nick Waters (@N_Waters89) May 22, 2023
Who created the fake isn't immediately clear, but compelling "deep fakes" such as the Pope wearing a Balenciaga coat have gone viral recently.