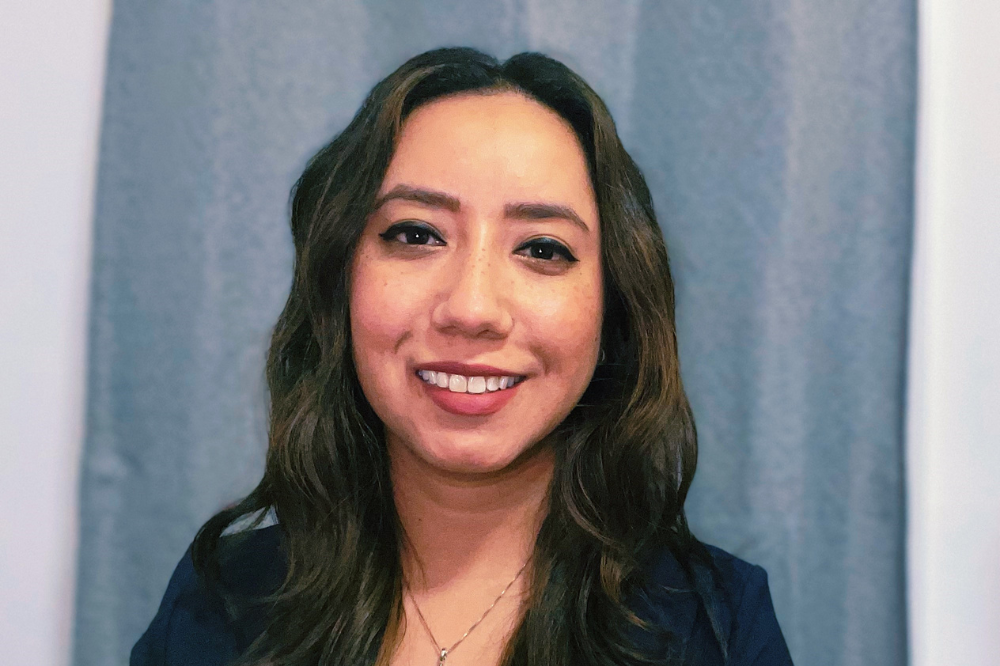 Botello believes that investing internal resources in diversity, equality and inclusion initiatives can have a significant impact on business operations on a micro and macro level.
"I think our industry will stick with this endeavor, not just because of the social justice movements, but because it's the right thing to do and there's a business case for diversity and inclusion," Botello said. "I strongly believe that fairer teams create additional value for customers and businesses alike."
She said that while creating and maintaining an inclusive work culture that benefits the company and its employees can be daunting at times, "it has proven to be a worthwhile endeavor.
"Here at Marsh, we seek to create that environment," Botelho said. "And it's obviously not perfect, and we're not striving for perfection. We know we'll get it wrong sometimes, but what we want is to make people feel like they shouldn't be afraid of getting it wrong."
For Botello, DE&I is "all about learning and being brave."
"Marsh and McLennan have been around for 150 years, but our responsibility is to shape progress in the next century," Botelho said.
Create a balanced workplace
The insurance field has historically been a male-dominated field and can be intimidating to break into, especially for women. The lack of female professionals in all areas of the company, especially in executive positions, can deter potential talent who may not envision moving up.
"We have to focus on representation at a senior level to make sure you're making change from the top down," Botelho said. "We must also provide training for colleagues so that they can better understand what their biases are to build equality and inclusion in processes such as hiring and promotion."
There is also the question of how to make working for an insurance company seem attractive to women and eventually draw them into the field.
"We certainly face stiff competition from other professions that seem more attractive, whether it's teaching, engineering or economics," Botelho said. "You've never heard of a young woman aspiring to become an insurance professional at such a young age, and that's something we really need to address to make meaningful change."
Awareness programs are one option to showcase how a career in this field can be rewarding and stimulating with real opportunities for growth. Also essential in the age of job swaps due to COVID and more suitable remote working positions, the company really needs to instill a sense of value in their employees who will likely look elsewhere.
"I think it's great to explore this topic in depth to find meaningful solutions," Botello said.
Think of memorable initiatives
Botello felt called to use her position as a remote development and compensation specialist to create significant change and opportunity for individuals who may feel left out by the professional industries. While systemic issues abound for many BIPOC and LGBTQIA+ individuals, as well as women, Botello is ultimately proud to be involved in helping to address and correct these long standing injustices in any way we can.
Throughout her tenure at Marsh, Botelho has been extremely proud of her involvement in the Leading Change initiative. Founded in 2020, the company has pledged $5 million over three years to support select organizations that advocate for greater equality for the Black community and double the impact on colleagues who donate to racial justice organizations through its dual-match program.
"We've also created concrete actions to advance racial justice, including the creation of a global network of Black Fellows and a Race Advisory Council," she said.
One of the organizations they supported was Gideon's Promise, which is committed to transforming the criminal justice system by building a movement of public defenders who provide equal justice for marginalized communities.
"The funding we provide is used to support a program called PIPED, which stands for Public Interest Professionals Expanding Diversity," Botello said. "It is designed to help build stronger relationships between the legal system and marginalized communities while providing scholarships for public defense attorneys."
This is one of the major challenges of American criminal justice [system]"She added. There's a lot of work and not a lot of well-trained public defenders. So we're trying to fix that with this partnership."
The company has also supported the Better Chance initiative, which connects middle and high school students with opportunities that help them earn a place in competitive educational institutions.
"The funding we provide will directly assist more than 2,000 students annually, creating vital career platforms while connecting them with employers who are looking for more diverse talent and looking to advance equality in our communities," said Botello. "I believe it is more important than ever to support our communities through life's various challenges, which will then strengthen responsible business structures to ensure that diversity, equity, and inclusion are accessible to all."