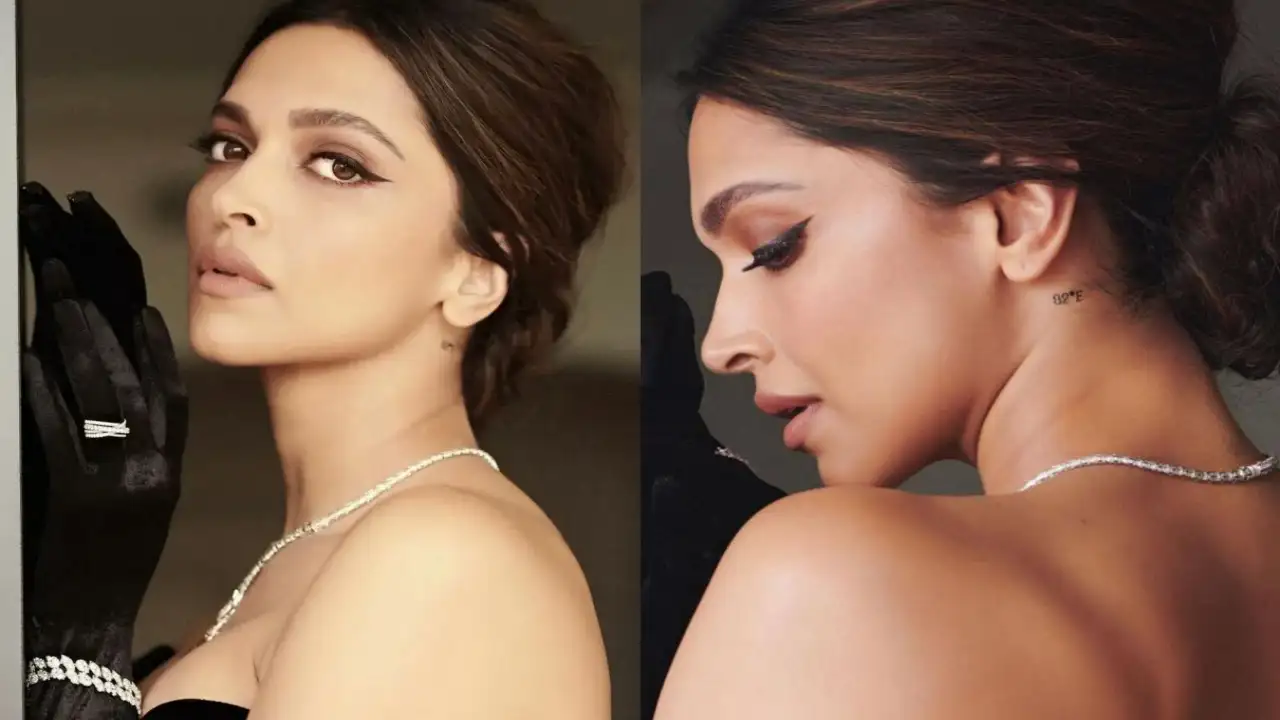 Deepika Padukone, the celebrated Bollywood star has created quite a stir on the internet with her stunning debut at the Oscars. The Pathaan actress attended the 2023 Oscars event as one of the presenters, much to the excitement of her fans and fans of Indian cinema. As always, Deepika Padukone looked simply gorgeous in her custom-made black Louis Vuitton gown, which she teamed with signature Cartier diamond jewelry. However, it is her new tattoo that has now caught the attention of netizens.
Deepika Padukone flaunts her new tattoo
The Bollywood diva, who shared some stunning photos of her look for the Oscar 2023 event on her official Instagram account, is seen flaunting her new neck tattoo. Deepika Padukone got her name from her skincare brand, 82°E (a name inspired by the meridian that runs the length of India) inked on the left side of her neck, just below her ear. her. The minimalist yet pretty tattoo also represents Deepika's personality – a grounded Indian woman with global appeal. Body art lovers on the internet are now crazy about the new tattoo of the Fighter actress.
Take a look at a closer image of Deepika Padukone's tattoo, below: