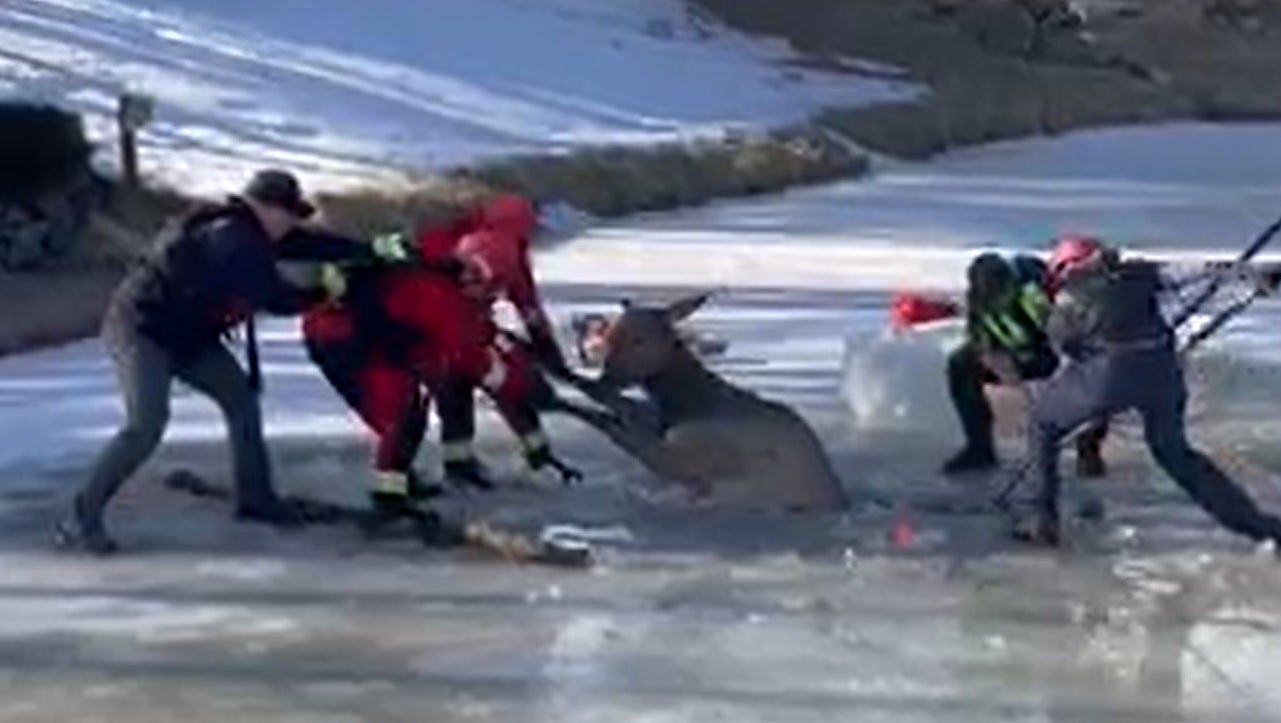 A Colorado fire/rescue crew worked Monday to rescue an elk that had fallen through the ice of a frozen pond.
"Another elk ignored warnings and fell into a pond in the middle of the snow this afternoon," the Evergreen Fire/Rescue team said in a Facebook post. "Firefighters rescued the elk after neighbors called 911."
Evergreen Public Information Officer Einar Jensen told Fox News Digital, "The elk was cold, but appeared healthy otherwise when he went back to join his herd."
"We are grateful to the neighbors who called 911 and our trained and equipped firefighters saved the elk," Jensen told Fox News Digital. "Our firefighters will perform these animal rescues to prevent well-intentioned citizens from treading on thin ice and potentially needing to save themselves."
Coast Guard rescues 25 people stranded on two different layers of ice on the Great Lakes
Unfortunately animals falling through the snow is a common occurrence during the winter. In 2016 a herd of 41 elk fell through ice in eastern Oregon and in 2022 four horses fell through a frozen pond in Montana.
If your pet does fall in the snow, fire/rescue crews recommend staying calm and contacting your local fire department. They also stress the importance of keeping your pets on a leash when near water.
3 Vermont fishermen dead after falling through ice
Fire departments have issued guides on how to prevent and avoid falling through snow. Some of the most important tips are: don't go on ice alone, don't attempt to swim to other parts of the ice, and be careful with dark colored ice.
"Snow safety is simple: Stay off the snow," Jensen told Fox News Digital. "In the spring, pond and lake ice melts, but they also decompose in shallow, fragile layers that aren't visible from the surface. Stay off the ice and call 911 if you see a person or critter covered in ice." See falling from."
Click here to get the Fox News app