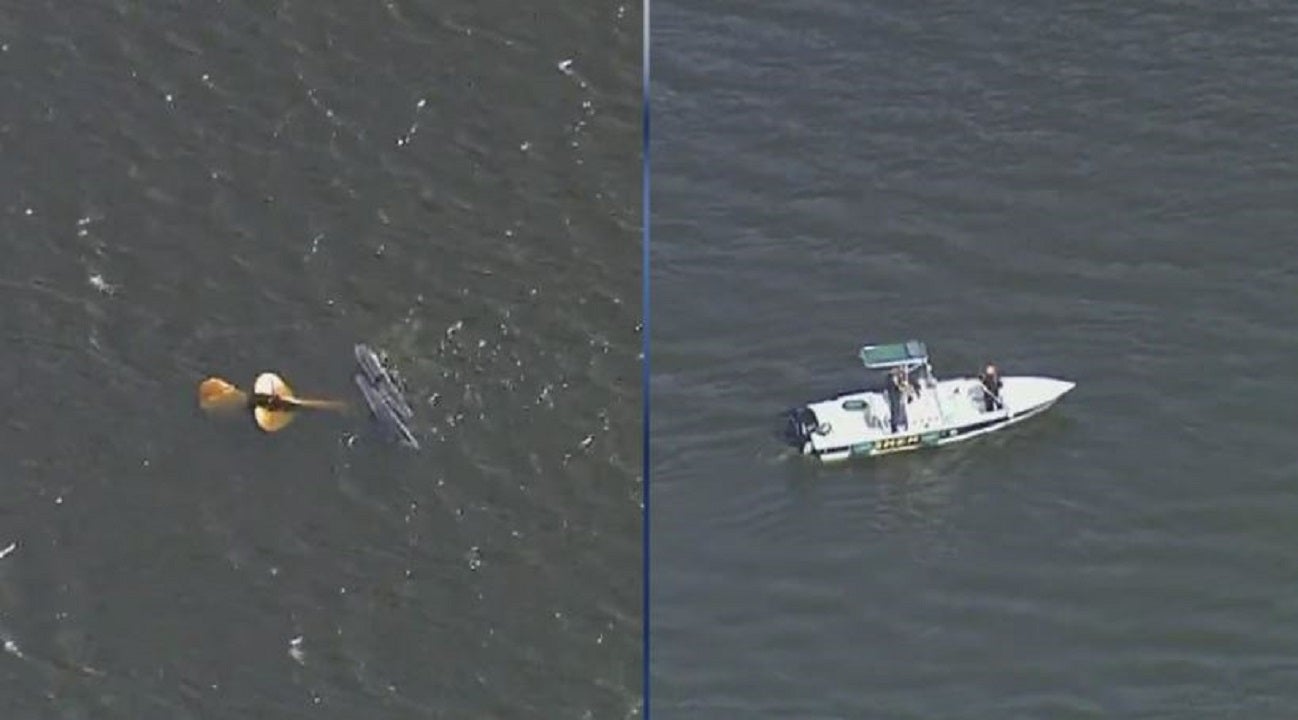 Two small planes collided mid-air on Tuesday over Winter Haven, Florida, killing four people and a large number of first responders.
The Polk County Sheriff's Office confirmed that a college student and a local flight instructor were among the four people killed in the crash Tuesday afternoon.
Polk State College student Zachary Gene Mays, 19, and Sunrise Aviation pilot and flight instructor Faith Irene Baker, 24, were pronounced dead as a result of the crash. Both are from Winter Haven.
According to the sheriff's office, the third victim was identified as Randall Albert Crawford, 67, of Pennsylvania. The identity of the fourth deceased is yet to be ascertained.
Florida plane crash over lake kills at least 2, officials say
The four victims were the only occupants of the plane, and the sheriff's office said the search and rescue mission turned into a recovery operation.
"My heart is with the families and friends of those killed in today's crash. The NTSB and FAA will investigate the cause and circumstances of the collision. Please keep the families in your prayers during this difficult and stressful time," Sheriff Grady Judd said. told reporters.
Florida police shoot down murder suspect after chase
The collision happened over Lake Hartridge near Winter Haven Regional Airport at about 2 p.m. Tuesday.
One aircraft, a Cherokee Piper 161 fixed-wing aircraft, was operated by Sunrise Aviation on behalf of Polk State College. Mays and Baker were aboard the plane.
The second aircraft was a Piper J-3 Cub seaplane operated by Jack Brown's Seaplane Base in Winter Haven.
CLICK TO GET THE FOX NEWS APP
Polk County Sheriff's Office Chief of Staff Steve Lester told reporters that one plane was partially submerged, while the other was completely submerged in 21 feet of water.
The cause of the collision is not clear at the moment.