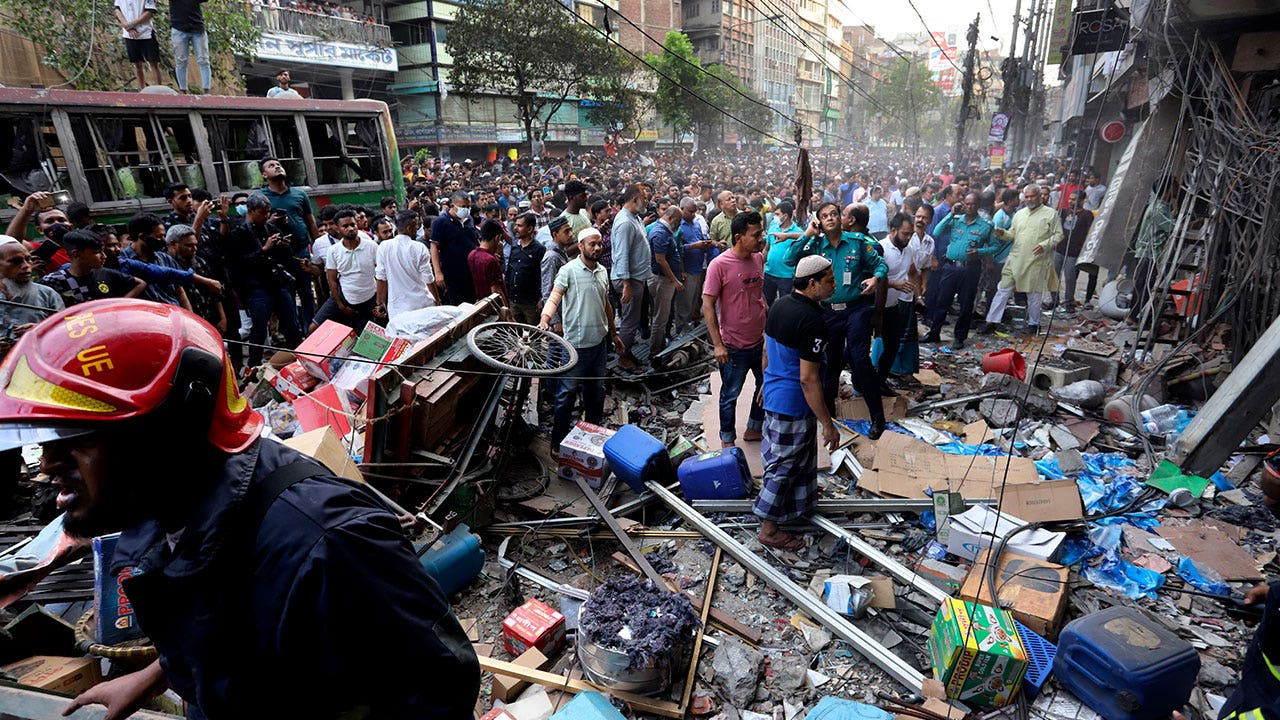 A seven-storey commercial building exploded in the capital of Bangladesh on Tuesday. killed at least 14 people Dozens more were injured, officials said.
Fire department official Rashid bin Khalid told by phone that the blaze occurred in Gulistan, a busy commercial area of ​​Dhaka.
According to fire officials, the building housed several stores selling plumbing products and household items, and its first two floors were badly damaged.
Bangladesh refugee camp fire leaves thousands of Myanmar Muslims homeless
It was not immediately clear what caused the explosion.
Khalid said that at least 11 teams of the fire department were working at the site of the blast.
Bachu Miya, a police officer at the state-run Dhaka Medical College Hospital, said more than 50 people were taken there for treatment and at least 14 of them died.
Bangladesh has a history of fires and industrial disasters, including factories catching fire, with workers trapped inside. Watchdog groups have blamed corruption and lax enforcement.
A massive fire broke out in a packed refugee camp for Rohingya Muslims on Sunday Southern Bangladesh Thousands were rendered homeless. No casualty was reported at Balukhali camp in Cox's Bazar district.
In 2012, around 117 workers died after being trapped behind a closed exhaust at a garment factory in Dhaka.
17 killed in Indonesia fuel depot fire
The country's worst industrial disaster occurred the following year, when the Rana Plaza garment factory outside Dhaka collapsed, killing more than 1,100 people.
In 2019, a fire broke out in a 400-year-old area surrounded by apartments, shops and warehouses in the oldest part of Dhaka, killing at least 67 people. In 2010, at least 123 people died when a fire broke out in a house containing illegally stored chemicals in old Dhaka.
Click here to get the Fox News app
In 2021, a fire At least 52 people were killed at a food and beverage factory outside Dhaka, many of whom were trapped inside by illegally locked doors.
Last year, at least 41 people, including nine firefighters, were killed and over 100 injured in a fire at a shipping container storage depot near the country's main Chittagong port.