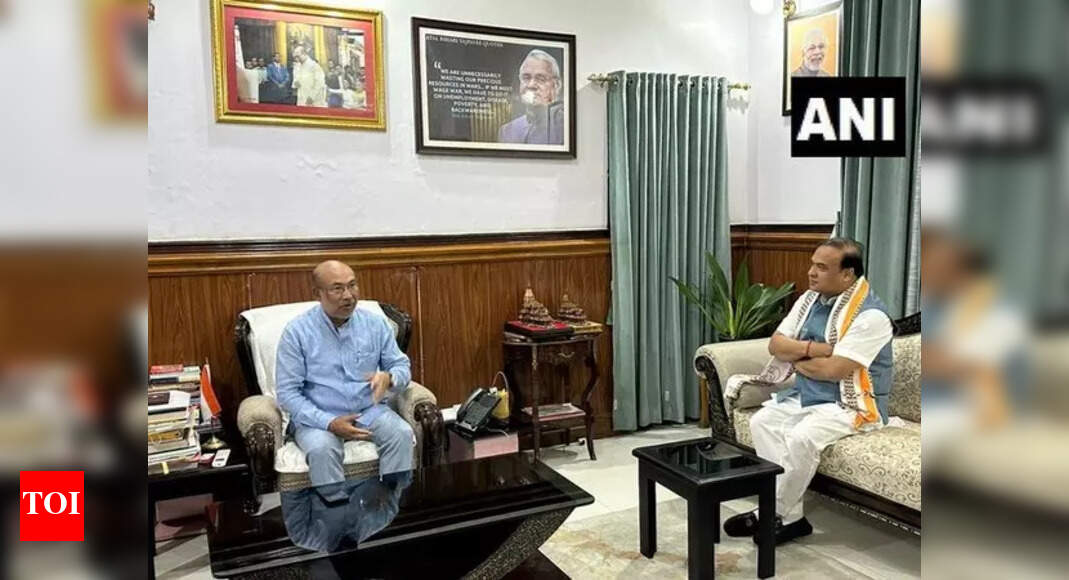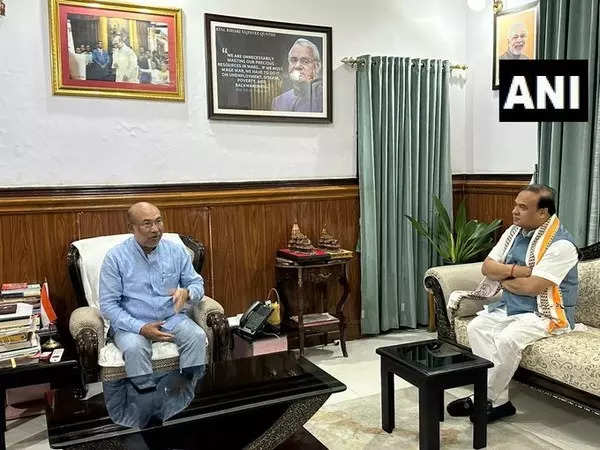 IMPHAL: Assam's Chief Minister Himanta Biswa Sarma summoned his Manipur counterpart N. Biren Singh on Saturday to discuss the current situation in Manipur, where sporadic violence continues a month after ethnic clashes began in the northeastern state. Sarma flew in from Guwahati this morning for this meeting.
Sources said Assam CM carried the message from Delhi as all parties work to find a solution to ethnic violence in the state, which has claimed more than 100 lives since May 3.
There was no official briefing informing the media about the meeting.
However, a senior BJP leader who was present at the meeting said, "We have drawn attention to the state's problems regarding violence. Himanta Biswa Sarma assured us that he would work at his best to restore peace in Manipur."
The leader, who did not want to be quoted, told PTI: "Sarma said Manipur BJP should not hesitate to ask what is needed and he will make sure that those requirements are met."
The head of the Assam government also assured that he would inform Prime Minister Narendra Modi about the situation and return here in a few days.
A total of 37,450 people are currently sheltered in 272 humanitarian camps. The clashes first broke out on May 3 after a "Tribal Solidarity March" was organized in mountain districts to protest the Meitei community's demands for Scheduled Tribe (ST) status.
The Meiteis make up about 53 percent of Manipur's population and live mainly in the Imphal valley.
The Nagas and Kukis tribes make up another 40 percent of the population and live in mountain districts.