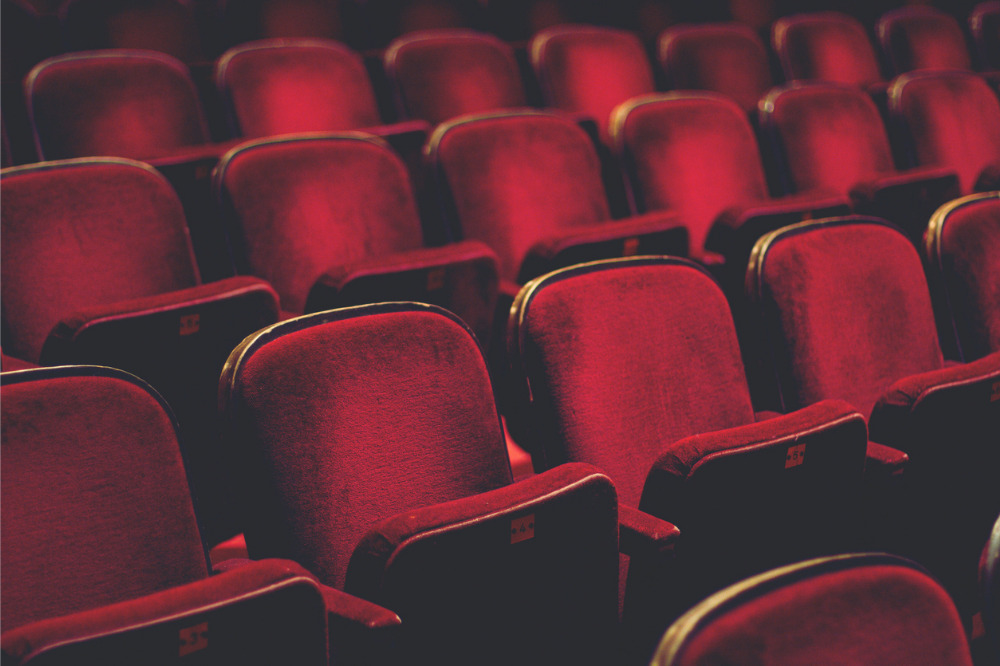 "The entertainment industry had a very positive year in 2022 and certainly a welcome recovery, but we're not out of the woods yet," said Michael Voorziger, global president of entertainment at AGCS. "In the three years since coronavirus first hit the headlines, the world has changed. The sector must continue to evolve in line with new technologies, ubiquitous platforms, seismic shifts in consumption patterns, as well as changes in public mood, particularly between generations. young woman."
AGCS said that despite the challenges facing the industry, consumers are returning to their favorite entertainment venues or platforms. Global box office revenue reached $25.9 billion last year, up 27% from 2021, according to Gower Street Analytics. However, that number is still 35% lower than the average for the three years leading up to the pandemic.
Live music revenue is expected to exceed pre-pandemic levels next year, with digital music streaming subscriptions driving growth in recorded music, with revenue expected to reach $45.6 billion in 2026, up from $36.1 billion in 2021.
Live theater is also seeing a resurgence, with higher receipts and attendance. The global sports industry has also proven resilient, supported by media rights, sponsorship deals, and a calendar of international events and tournaments, the AGCS said.
Challenges remain
However, the entertainment industry is not immune to economic trends such as staff shortages and rising costs, AGCS said.
"Our entertainment customers are feeling the effects of inflation, with increased costs for production and live events," said Forcheger. "Recruitment costs have gone up in the wake of the skills shortage that occurred in the aftermath of the pandemic, when many left the industry. Venues are more scarce than they have been because there are still many shows postponed from the pandemic that need to be held as well as new events and festivals. The bigger events may be "Thriving, but smaller events are being challenged more by factors such as location, transportation, and energy costs. We expect to see more consolidation in the industry, as smaller production companies and struggling venues are bought out by larger operators."
Quality, not quantity
Technology has lowered entry barriers for content creators, as almost anyone can upload content to TikTok or YouTube. Meanwhile, major tech studios and companies are launching their own platforms. AGCS said the volume of content now being distributed makes quality a key differentiator in a crowded market.
"We're seeing a move toward quality in film production, but it doesn't come cheap," said Wanda Phillips, president of North American entertainment insurance at AGCS. "Companies need to know they have adequate insurance cover for high-end products. As costs increase, so does exposure because costs are higher with each day of shooting, and that can be reflected in any insurance loss.
Sustainability concerns
AGCS said environmental, social and governance issues are having an increasing impact on the entertainment sector.
This year's Academy Awards will feature green dresses on the red carpet as the Academy promotes a more sustainable approach to fashion awards. At live events, UK band Coldplay promised to halve the carbon emissions associated with their current world tour, compared to 2016-17, and made a range of sustainable commitments, including paying aviation fuel surcharges, and sourcing ethical and sustainable merchandise. Plant a tree for every ticket sold.
read the following: AGCS Clicks on Product Leader for Live Events
"The younger generations are particularly interested in sustainability, and festival organizers are responding to that," said Furcheger. "More and more entertainment organizations are committing to sustainability goals to reduce emissions associated with live tours."
virtual future
Broadcasting is now an essential part of the entertainment and media sector, AGCS said, so virtual conferencing is a particular growth area. The global virtual events market was valued at more than $114 billion in 2021 and is expected to grow at a CAGR of 21.4% between 2022 and 2030.
Even without a live audience, virtual events still face risks, including transmission failure due to weather or natural disaster, fire affecting the broadcast unit, or network issues affecting broadcast infrastructure. Rental equipment and studio space can also be at risk for property liabilities and losses.
Virtual reality is the fastest growing entertainment and media sector, with global growth between 2021 and 2026 expected to reach $7.6 billion. Games are expected to account for 85% of all virtual reality revenues by 2026.
"As the worlds of gaming, music, and entertainment continue to converge, gaming platforms such as Fortnite and Roblox are increasingly serving as entertainment and social hubs, while gaming content migrates to social media and streaming platforms," said Voorziger.
emerging risks
AGCS said health and safety protocols, increased weather risks and crowd safety are some of the most important risks the entertainment sector must monitor.
"The COVID crisis and the recent tragic shooting on a movie set have demonstrated that the industry needs to remain vigilant about health and safety protocols," said Forcheger.
Climate change is another cause for concern.
"We're seeing more and more abnormal weather-related events — severe storms and floods in Europe and wildfires in California, for example," said Wuerzschegger. "It inevitably wreaks havoc on live events, both in terms of exposure to cancellations and in terms of damages and human safety."
"Audiences have always taken inherent risk," said Kurt Miner, managing director of entertainment at Allianz Risk Consulting, North America. Event organizers are now better able to monitor and keep safe large groups of people, as well as performers, using real-time video surveillance. Safety experts can remotely monitor two or three events, each of which can occur over an area of ​​15 acres or more, identifying hazard concerns such as blocked exits or damaged barriers. They can also monitor social media to pre-empt a rush to the gate and prevent a stampede, and send a security unit to the site before the situation gets out of control."
The AGCS said slips and falls are the most common cause of claims from live event policies, so organizers must ensure that medical staff and transportation to local medical facilities are on site.
Do you have something to say about this story? Let us know in the comments below.